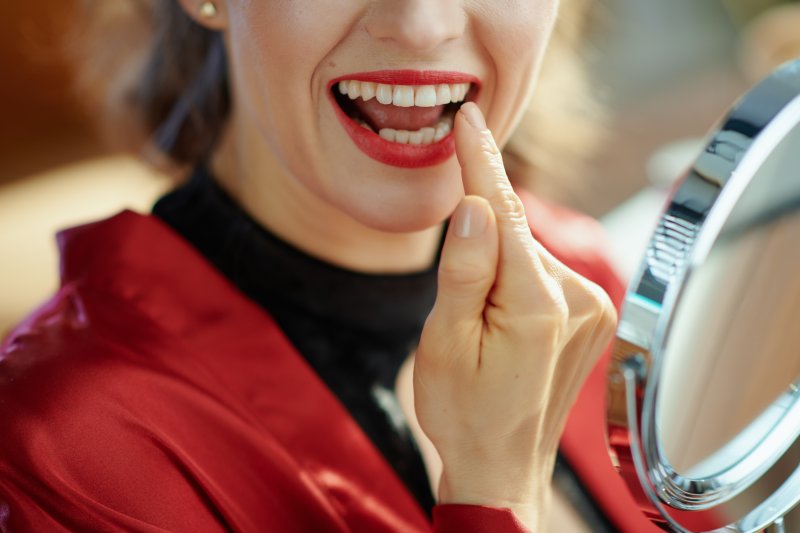 Do you have some minor cosmetic flaws that you'd like to have corrected? The good news is that you don't need to live with the chips, gaps, or stains that appear in your smile. There are all sorts of cosmetic options out there that can help you achieve the pearly whites you've always dreamed of, like dental bonding. Continue reading to learn more about the different issues dental bonding can correct, how long you can expect it to last, and some tips to get the most out of the treatment.
What Issues Can Dental Bonding Correct?
Dental bonding may be the ideal cosmetic solution for you if you have any of the following issues:
Gaps: If you have small gaps between your teeth, bonding might be able to help by filling in the spaces without the need for orthodontic treatments.
Exposed Roots: If you have experienced gum recession from brushing too vigorously, gum disease, or another reason, bonding may be able to help by covering up exposed tooth roots.
Misshapen Teeth: For misshapen or irregularly shaped teeth, dental bonding can help to even them out and make your smile appear more uniform.
Cracks/Chips: Minor chips and cracks can be solved with this composite material.
Minor Decay: If you have minor tooth decay, composite bonding can help to support long term strength and a natural, healthy appearance.
Is Dental Bonding Permanent?
Dental bonding is a great option for restoring the appearance of your smile, but it's not considered to be a permanent option. Most of the time, bonding last somewhere between 5 to 10 years before the composite material used to bond your teeth begins to break down. The good news is that the bonding material can be easily replaced by your dentist, usually in a single appointment. Unlike veneers, dental bonding is reversible, as it doesn't require the removal of your enamel in order to be placed.
How Can You Make Dental Bonding Last?
To expand the lifespan of your dental bonding, here are a handful of steps you can take:
Avoid putting too much pressure on the bonded tooth, such as biting your fingernails or opening packaging.
Don't bite down on hard candy, ice cubes, or crunchy foods.
To prevent staining, avoid dark pigmented foods and beverages, like coffee and red wine.
Give up smoking, as tobacco products can cause yellowing.
Brush your teeth twice a day with a non-abrasive toothpaste.
See your dentist for regular cleanings and checkups.
Dental bonding may not be permanent, but it's an excellent option for repairing aesthetic imperfections with numerous benefits. This way, you can show off your smile with confidence.
About the Author
Dr. Rob McVety earned his dental doctorate from the University of Connecticut School of Dental Medicine and has received advanced training in implant placement and restoration, advanced gum disease treatment, and restoration dentistry. Currently, he is a proud member of the Maine Dental Association, American Academy of Cosmetic Dentistry, and American Academy of Implant Dentistry. For more information on dental bonding or to schedule an appointment at his office in Falmouth, visit his website or call (207) 517-7008.