Falmouth Dentist Specializing in Periodontal Treatment for Gum Diseases
Don't Let Gum Disease Steal Your Smile
According to the Centers for Disease Control and Prevention, nearly one out of every two American adults age 30 and older struggles with periodontal (gum) disease – and many don't even realize it! While this oral infection has very mild symptoms in the early stages, untreated cases can eventually grow to threaten your healthy teeth. Thankfully, the Casco Bay Smiles team will be sure to screen for telltale symptoms during your routine checkups, and dedicated therapy options are available as well to restore oral health in lasting ways. If it has been more than six months since your last appointment, contact our dental office in Falmouth today to schedule your next one.
Why Choose Casco Bay Smiles for Periodontal (Gum) Disease Treatment?
Modern Diode Laser Therapy
Sedation Dentistry Available
Highly Trained & Dedicated Dentist
Scaling & Root Planing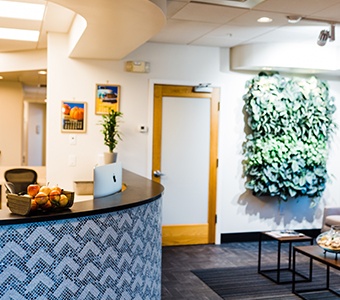 When gum disease progresses past the point where routine cleanings can keep the effects in check, scaling and root planing is the next step in the treatment process. This procedure can essentially be thought of as a "deep cleaning" that targets the harmful buildup of plaque and tartar underneath the gum line. Our team will also specifically look at your tooth roots, which can develop rough surfaces that are prime targets for bacteria. By gradually smoothing them, our goal is to promote healthy gum reattachment and help your smile recover.
Learn More About Scaling and Root Planing
Diode Laser Periodontal Therapy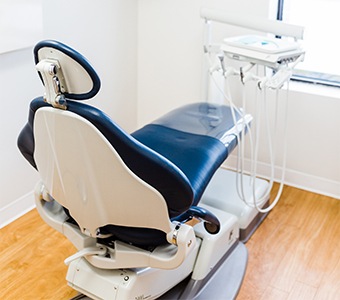 Lasers are the future of modern oral healthcare, especially when it comes to treating the vulnerable soft tissues of the mouth. Dr. McVety regularly uses state-of-the-art diode lasers to treat the damage caused by gum disease, which has a precise wavelength that can recontour targeted tissue material in a conservative manner. Many patients find this procedure comfortable and the goal of treatment is an accelerated healing and recovery process.
Oral DNA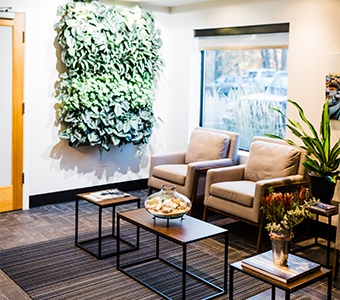 Dr. McVety is proud to regularly use OralDNA Labs® to more precisely pinpoint and treat the presence of gum disease in our patients. This salivary diagnostic test will help identify the type of oral bacteria we're facing as well as the size and location of their concentrations. We can even identify a patient's overall genetic susceptibility to developing gum disease over the years! As a result, our team can recommend specific antibiotics that will do a much more successful job at eradicating the presence of gum disease and maximizing recovery.