State of the Art Dental Technology at Casco Bay Smiles
Precise & Comfortable Care Every Time
When you think about rapidly advancing technology, things like phones and computers probably come to mind. In truth, dental instruments have changed a lot in the past few years as well, giving Dr. McVety the tools to deliver care that is consistently fast, accurate, and pain-free every time. Feeling comfortable at the dentist has never been easier thanks to his state-of-the-art approach, and you can come experience it for yourself by giving us a call today.
Committed to State-of-the-Art Dental Experiences
Digital Impressions: Say "Goodbye!" to odd-tasting dental putty!
DIAGNOdent: Catches cavities as early as possible
Digital X-rays: Better diagnostics, less radiation
Digital Impression System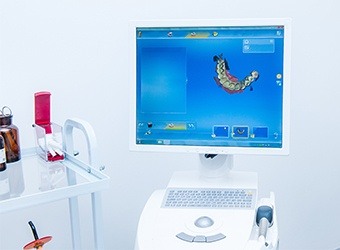 In the past, the only way to take an impression of a patient's teeth was to literally have them bite down onto cold dental putty, which was uncomfortable for most, and it didn't even create a good impression a lot of the time! Thankfully, our 3Shape Trios scanner has now made this process entirely digital and much more accurate. With just a few non-contact scans of the mouth, we can create a fully 3D model of a patient's bite and use it to design their treatment right in our dental office.
Intraoral Cameras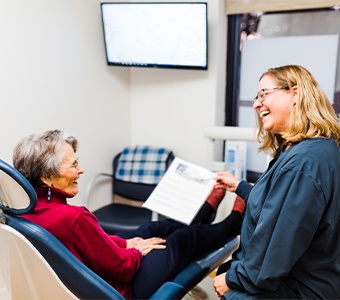 Keeping our patients informed about their oral health is an important part of how we provide care, and to make appointments more transparent and easy to understand, we use an intraoral camera. This handheld instrument can quickly capture close-up images of your teeth and gums we can instantly show you on a monitor right in the treatment room. With them, we can point out any areas of concern, discuss the improvements certain treatments can provide, and give you an overall better perspective of your dental care.
Planmeca 3D Imaging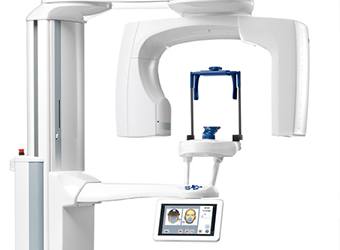 While regular X-rays are an essential tool within our practice, sometimes, we need a little more information about a patient's dental anatomy than what they can provide. This becomes particularly important when it comes to planning a procedure such as dental implant placement. With our Planmeca 3D cone beam scanner, we can create the most detailed image available of a patient's teeth and mouth, one that even shows the location of small facial nerves. Using it, we can perfectly tailor any procedure so that success is guaranteed and the recovery will be fast.
All-Digital X-Rays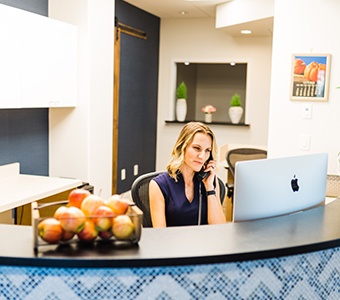 Many dental issues have early signs that occur below the surface of the smile, so to make sure we don't miss them, we take X-Rays preventively and as necessary here at Casco Bay Smiles. Instead of film, we only use digital X-rays, because, by comparison, they are much faster, create sharper images, and even emit 90% less radiation. We can also zoom and color-code the X-rays to make it easier for patients to understand what they are looking at.
Voco 3D Printer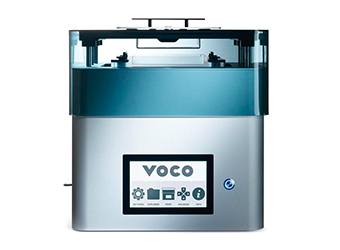 Our 3D printer enables us to do things that used to require the aid of an outside dental lab. In just a few minutes, we can create retainers for people finishing up treatment with Invisalign, customized athletic mouthguards, and even make therapeutic oral appliances that can prevent the damaging effects of bruxism (nighttime teeth grinding). Overall, it helps both our patients and our team save time, which helps you actually save money in the end!
Soft Tissue Laser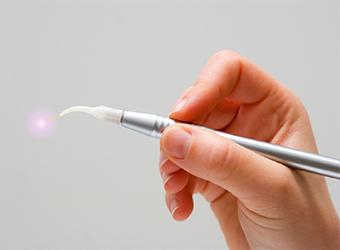 Whether a patient needs treatment for gum disease or just wants to reshape their gum line to improve the appearance of their smile, our soft tissue laser can deliver high-quality results without the use of invasive scalpels or sutures. Generating a highly-concentrated beam of light, it can quickly eliminate harmful bacteria and even remove tissue while causing little to no bleeding or swelling.
Cavity Detection System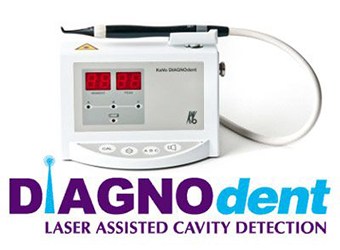 One of the best things we can do to help a patient preserve their natural teeth over time is to find and treat decay as early as possible, and thanks to DIAGNOdent, we're able to accomplish this task with unmatched precision. A small device literally scans the teeth and can detect signs of thinning enamel that are even too small for the naked eye. With this information, our team can treat these weakened areas to build them back up and help patients avoid cavities as well as the need for restorative care altogether.