Cosmetic Dentist – Falmouth
Smile Brighter, Live Better
Your smile should showcase the unique personality and vibrance within – but what if instead, you hide your mouth every time you're faced with a camera or mirror? Even healthy teeth can end up with frustrating imperfections like chips, cracks, stains, and more. At Casco Bay Smiles, we want to help you overcome them with the perfect cosmetic makeover plan. Dr. McVety offers several services that can dramatically refresh your appearance and renew your self-confidence at the same time. If you're interested in learning more about your options, schedule a consultation today in Falmouth, ME.
Why Choose Casco Bay Smiles for Cosmetic Dentistry?
Advanced, Lifelike Restorative Materials, Including Emax and Amann Girrbach® Zirconia
ZOOM! Teeth Whitening Technology
Invisalign® Orthodontics – No Metal Wires Or Brackets
Invisalign® Clear Braces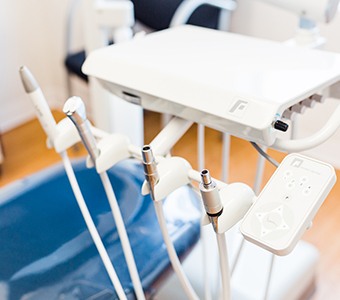 Today, adult patients no longer have to settle for traditional, unattractive braces if they want to straighten their smile. Invisalign is a more modern orthodontic approach that's subtler and highly image-friendly. Instead of brackets and wires, patients will wear a custom series of aligners, each one designed to represent a different stage of their teeth as they're gradually shifted. Invisalign aligners are clear and difficult to notice when worn; they're also fully removable, which means you can continue to enjoy all your favorite foods throughout the treatment process without worry.
Porcelain Veneers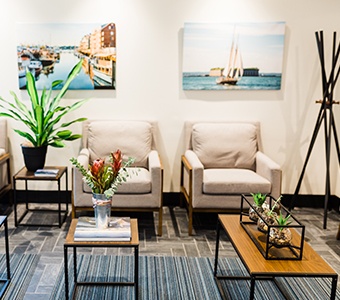 If you are interested in a complete smile makeover, be sure to talk to Dr. McVety about porcelain veneers. This style of restoration is crafted to be extremely thin in nature – thin enough that it can fit over the visible surfaces of requested teeth like a shell, completely transforming their appearance in a very natural-looking way. Many patients even use veneers as "instant orthodontics," correcting misaligned teeth and noticeable gaps in a few short appointments instead of months or years. Our practice also offers Lumineers, which is a specific brand of veneer that does not require any significant alteration of the natural dental structure.
Metal-Free Dental Crowns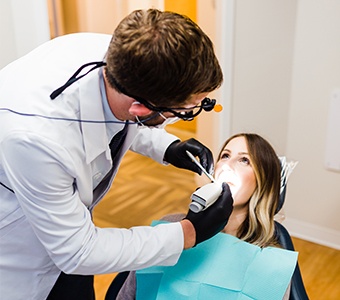 Today, patients no longer have to settle for dark-colored silvers and golds when restoring a damaged tooth. At Casco Bay Smiles, Dr. McVety uses top-tier dental ceramics whenever possible that are entirely free of metal, including proven brands like Emax and Amann Girrbach® Zirconia. Not only are these crowns stunningly beautiful and natural-looking, but their biocompatible nature is also very comfortable in the mouth and even safe for patients with proven sensitivities to traditional dental materials.
Dental Bonding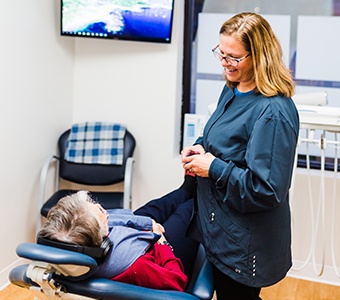 Even the smallest dental flaw can still draw your attention in the worst way as you go about your daily routine. To treat frustrating stains, gaps, and chips in record time, consider cosmetic bonding at Casco Bay Smiles. This procedure only takes a single appointment in most cases. Dr. McVety will apply tooth-colored composite resin to the area of your smile in question and artistically sculpt it into a conservative, subtly attractive addition that hides the offending spot from view.
Teeth Whitening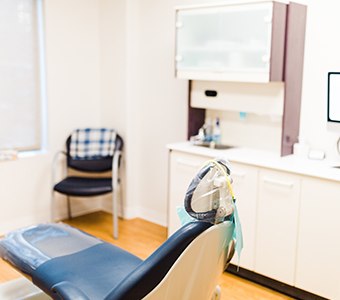 Over the years, even the healthiest teeth can fall victim to dullness, discoloration, and dark staining. If you've tried over-the-counter whitening products at your local pharmacy to no avail, it's time to invest in professional treatment here in Falmouth for stunning improvements. ZOOM! Teeth Whitening is our preferred brand of choice, which combines a modern heat and light-emitting mouthpiece with high-strength whitening gel. This style of whitening is especially useful for patients who have struggled with painful oral sensitivity in the past.
Gum Recontouring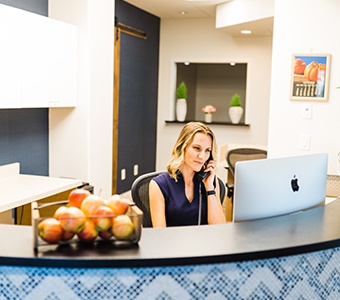 If you feel that your smile looks too short, uneven, or simply "gummy" in appearance, an aesthetic gum recontouring procedure may be the right choice to boost your self-confidence. We'll use a state-of-the-art diode soft tissue laser to sculpt your natural gum line, removing excess tissue and revealing beautiful dental structure that was previously hidden to the world. Better yet, the precise touch of this modern technology will minimize any bleeding and help you stay completely comfortable throughout the procedure.
Digital Smile Design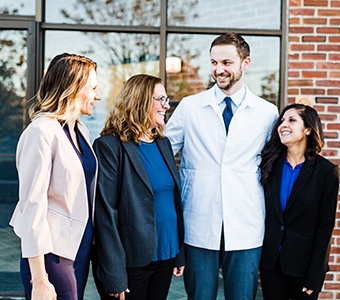 When planning a cosmetic makeover, we want patients to feel wholeheartedly confident about the results that are waiting for them at the end of treatment. That's why Dr. McVety uses Digital Smile Design to show patients the positive changes of certain services before they ever settle into the dental chair. All he needs is a current photo of you with your teeth showing, and he can adjust the image to reflect what could happen with professional teeth whitening, porcelain veneers, Invisalign, or other beautiful options. You can even take your photo home and think about what you see before making a decision or share it with friends to get second opinions!