Professional Teeth Cleaning & Checkups near Portland, ME
The First Step to Good Oral Care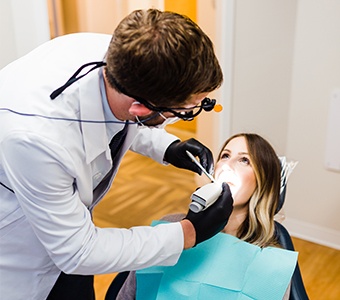 We understand that with all the craziness going on in your life, it can be difficult to carve out time to see your dentist for a regular checkup. But without proper preventive care, you could be putting your teeth and gums at risk. From tooth decay, cavities, gum disease, and even tooth loss, the longer you wait to have a dental checkup in Falmouth, the greater your chances of dental problems in the future. Dr. Robert McVety and his team at Casco Bay Smiles are ready to help you get your oral health back on track. Call to schedule an appointment with our staff today.
What Happens During a Typical Dental Checkup?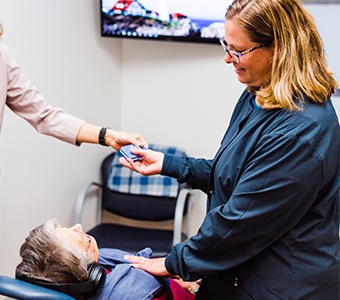 Whether this is the first time you've been to our practice or your back after some time spent away, we'll want to know about your medical history. It's important that Dr. McVety and his dental team know if you've had any changes to your health, including new medications, pregnancy, diabetes, etc., as this can affect how we treat you should you need anesthesia or prescription medicine. It's also important that you tell us if you have any concerns, anxieties, or allergies. All this information will help him recommend personalized treatment or therapy options, should they be necessary.
During the checkup portion of your visit, you may also be surprised to know that your dentist in Falmouth screens for oral cancer. So, we will be checking your mouth, lips, cheeks, tongue, neck, and jaw for any abnormalities that may be associated with the disease.
What Happens During a Typical Dental Cleaning?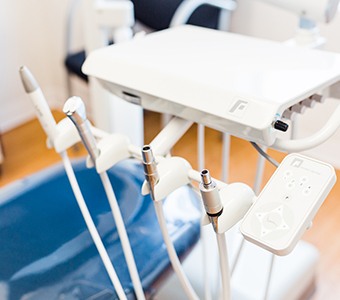 Once the checkup is complete, our hygienist will begin a thorough cleaning, eliminating any harmful bacteria, plaque, and tartar that has accumulated on your teeth and gums using a specialized tool. Your dentist in Falmouth will make sure to remove any remnants above and below the gum line to prevent gum disease. You can also expect Dr. McVety's hygienist to smooth and shine your teeth with a polisher. This removes any residue previously missed, and it will give your teeth that healthy look and feel. Another benefit to this part of the cleaning is that it helps keep plaque from easily forming between your six-month visits!