Restorative Dentistry & Types of Dental Restoration Options in Falmouth, ME
Damaged Tooth? Painful Cavity? We Can Help
When your teeth aren't at their best because of an injury or decay, it can make everyday life seem a little more difficult. At Casco Bay Smiles, Dr. McVety can help you rebuild and revitalize your smile with top-tier dental materials and state-of-the-art technology – you don't have to struggle. Contact our dental office today to learn more or if you're ready to schedule an initial consultation. Our results are always beautiful, customized and built to last.
Why Choose Casco Bay Smiles for Restorative Dentistry?
Top-Tier Ceramic Materials, Including Emax and Amann Girrbach® Zirconia
Tooth-Colored, Mercury-Free Fillings
Comfortable, Modern Office Space
Tooth-Colored Fillings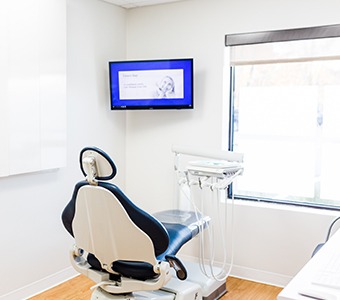 Tooth-colored fillings surpass the effectiveness of silver mercury fillings in several ways when it comes to treating cavities. The most obvious benefit is the aesthetic component; our composite resin material can be precisely matched to your smile's natural color, resulting in a filling that virtually disappears when placed. Additionally, the metal-free nature of the filling won't react to temperature changes, resulting in less sensitivity. With proper maintenance, our fillings should last you many years.
Learn More About Tooth Colored Fillings
Dental Crowns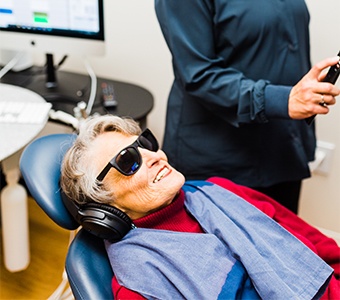 Dental crowns are a crucial cornerstone of restorative dentistry because of their versatility. Dr. McVety may recommend their placement in a number of different circumstances, including the following:
When a tooth has been cracked/fractured
When a tooth is experiencing advanced decay that can't be repaired with a filling
When a tooth has become weakened and needs support to avoid breakage
When a tooth has a severe cosmetic imperfection
When a tooth has been treated with root canal therapy and requires support
When a lost tooth has been replaced with a dental implant and requires coverage
This custom restoration is designed to fit over the visible surfaces of a damaged tooth, rebuilding its original shape and vitality while also protecting what remains. At Casco Bay Smiles, we offer several high-quality ceramic materials for flawless aesthetics, including Emax and Amann Girrbach® Zirconia.