Tooth Extractions – Falmouth, ME
Safe, Smooth & Comfortable Tooth Removal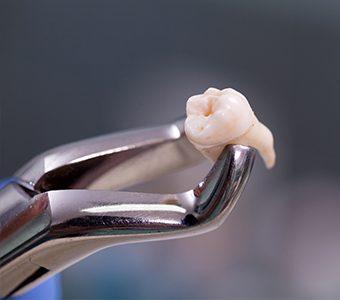 Removing one or more natural teeth will never be a first choice for Dr. McVety and our team; we always strive to keep our care approach conservative and preserve our patients' smiles for as long as possible. However, there are situations where extraction is truly the best option for a patient's wellbeing and health, such as:
When a tooth has been traumatically injured and cannot be rebuilt
When advanced periodontal disease is present
When a tooth is suffering from extensive decay and cannot be revitalized
When a patient needs orthodontic treatment and additional room must be created in the mouth
Rest assured that our team at Casco Bay Smiles uses highly modern tools and techniques to keep patients at ease throughout the extraction procedure. Additionally, we offer top-tier reconstructive services for rebuilding attractive, functional teeth (if necessary), including comprehensive dental implant treatment.
Why Choose Casco Bay Smiles for Tooth Extractions?
Revolutionary Diagnostic Technology, Including 3D X-Rays With CBCT Scanner
Sedation Dentistry Available
Experienced & Highly Trained Dentist