Dental Bridge Tooth Replacement near Portland, ME
Enjoy a Complete, Fully Functioning Smile Once Again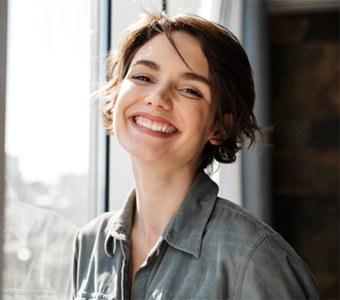 Do you have missing teeth? If so, you know from experience how much it can affect your self-esteem and overall quality of life. At Casco Bay Smiles, we can help you overcome these challenges and complete your smile with custom-made dental bridges. These high-quality and affordable restorations will allow you to look and feel your very best! If you'd like to find out whether or not this service is right for you, continue reading or make an appointment with our friendly team today.
Download our dental implant pricing & information guide
Fill out the forms below and we will email/text you the guide along with a $350 savings offer!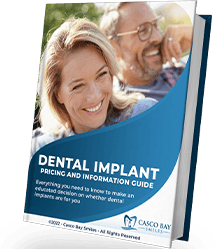 The guide will show you
Dental Implant Options
Average pricing
Factors That Affect ligibility
And More...
What is a Dental Bridge?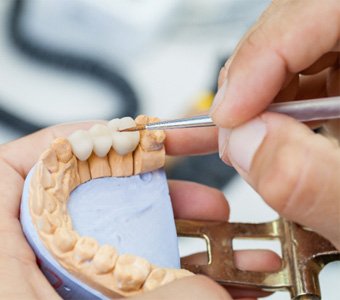 A dental bridge is most commonly used to replace one to three consecutive missing teeth. It comes with a series of artificial teeth (known as pontics) that are anchored to crowns placed on adjacent teeth or implants. Most restorations are crafted from all-ceramic material to ensure they look and feel natural.
Because every single tooth is essential for a healthy smile, losing just one can greatly increase your risk of multiple dental problems (i.e., decay, cavities, gum disease). Additionally, it can make it difficult to eat certain foods or speak clearly. If you're struggling to live your life with a missing tooth, you may be a good candidate for dental bridges in Falmouth.
Types of Dental Bridges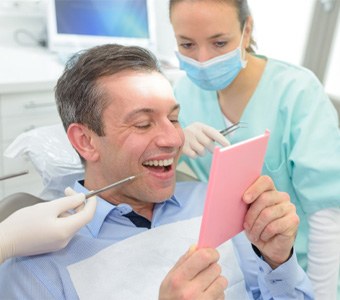 Since every smile is unique, it's impossible to say which type of bridge is right for you until you come in for a consultation. During your appointment, we'll perform a thorough oral examination and inquire about your goals to determine which option is best for your needs. Based on our findings, we'll recommend one of the following:
Traditional Bridge
Traditional dental bridges have been used for years to address tooth loss. It's held in place by bonding dental crowns over the adjacent teeth. Although it's a convenient way to rebuild your smile, keep in mind that your dentist will have to reshape your existing healthy teeth to ensure the crowns fit properly over them. You can expect your bridge to last about 10 years with proper care and maintenance.
Implant Bridge
Alternatively, you can preserve your natural teeth by choosing to get dental implants. One to two posts will be surgically inserted into the jawbone, anchoring your bridge in place. Unlike the traditional restoration, this implant-supported solution will replicate both the roots and crowns. With the right care, your newly rebuilt smile can last for decades!
The Benefits of Dental Bridges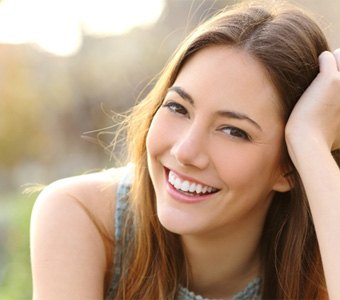 Missing teeth affects more than just your appearance – it impacts your overall quality of life. By choosing to get a dental bridge in Falmouth, you can expect to enjoy the following incredible benefits:
Natural-looking appearance
Boost of confidence
Improved oral health
Ability to last well over 10 years
If you have more questions
contact us
207-569-3107