Get Your Dental Crown From the Professionals in Falmouth, ME
Providing Protection To Damaged Or Decayed Smiles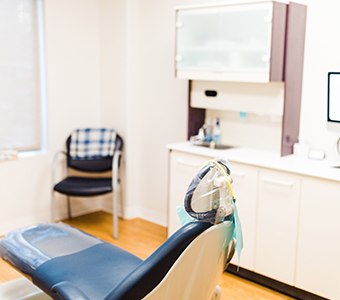 Has harmful bacteria caused your tooth to become severely decayed? Maybe you experienced a traumatic injury that caused damage to your tooth? If you're looking for a solution to repair your weakened tooth, Dr. Robert McVety at Casco Bay Smiles can help using dental crowns in Falmouth! Also known as "caps," these small restorations provide protection to an injured or weakened tooth. As one of the most common restorations offered, Dr. McVety will customize the crown so it provides a flawless aesthetic. If you're ready of us to repair your smile, contact us today to schedule an appointment!
What is a Dental Crown?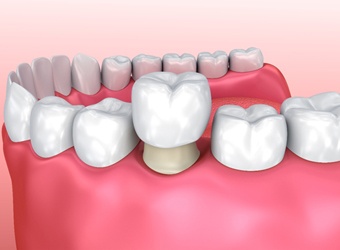 If you're concerned that a dental crown may not be for you, you'll be pleased to know that dental crowns are a versatile restorative solution. Custom-made to fit over your natural tooth, Dr. McVety will work to ensure the crown mimics the shape of your tooth, creating a uniform smile. Whether it's decided you will have a ceramic crown made from Emax or Amann Girrbach® Zirconia, the results will be an aesthetically pleasing smile you can be proud to show.
What is the Process of Getting a Dental Crown?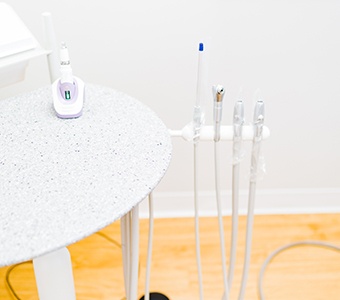 Depending on the severity of your dental needs, a typical placement can take two to three appointments. Your dentist in Falmouth will examine your tooth during the first appointment to make sure it will support a crown. From there, he will begin to file it down in preparation for placing the crown. Then, he will take an impression of your tooth, as well as those around it, and send it to the lab to have your customized dental crown made. Before leaving your first appointment, you'll be fitted with a temporary, so your tooth will be protected until the permanent is placed.
If your tooth has severe decay and needs a filling, it might be necessary for Dr. McVety to fill it prior to having a crown.
Once your permanent arrives, we'll have you come in for the second appointment, remove the temporary and fasten the new crown to the tooth using a special adhesive.
Who is a Good Candidate?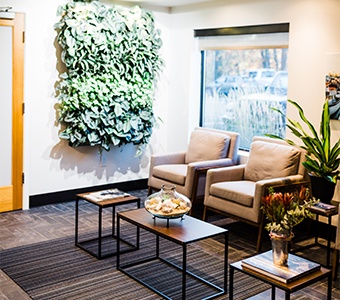 Because crowns are such a versatile option, if you have any of the following, you might be a good candidate for dental crowns:
A tooth that is cracked or fractured
Your tooth is severely decayed and cannot be repaired with a filling
If you've had root canal therapy or a dental implant placed
Your tooth is weakened and needs additional support to prevent breakage
What Are the Benefits of a Dental Crown?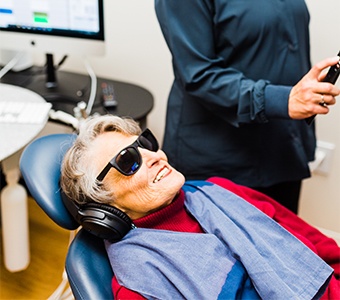 It can add protection to an already weakened tooth, preventing future damage or breakage.
It will create a natural look, giving you an aesthetically pleasing smile.
With proper care and maintenance, dental crowns can last as long as 15 years or more.
They can cover cosmetic imperfections, such as discoloration or stained teeth.
If you need a bridge, dental crowns are used to hold the bridge in place.