About Our Falmouth Dental Practice
Whatever you might have experienced at previous dental visits, it will be nothing like coming to Casco Bay Smiles. Here, Dr. McVety and the rest of our team always go above and beyond for our patients when it comes to both customer service and clinical care. When you step through our doors, you'll be pampered from check-in to checkout and every moment in between. You're guaranteed to walk out with a gorgeous, healthy smile! How are we able to accomplish this? Read on to learn more.
Patient Focused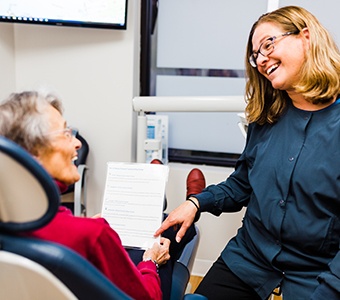 At Casco Bay Smiles, Dr. McVety always puts our patients and their needs first. He understands that the best kind of dental care is always tailored to a patient's specific needs, so he takes the time to completely customize his treatment plans. Whether you need routine care or something more involved, he'll make sure whatever you receive is 100% designed just for you.
Relaxing Spa-like Atmosphere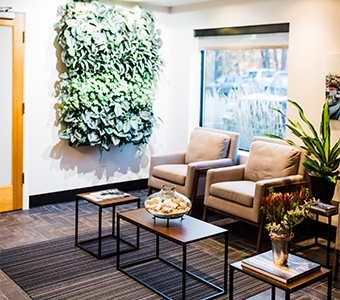 We're well aware that dental care makes many people feel very nervous, so to ensure that our patients feel relaxed during their visit we offer various amenities. Here, you'll enjoy warm neck wraps, eye pillows, aroma therapy patches and paraffin hand treatments. In addition, you can tune in to a movie on our HDTV's or zone out with our noise cancelling headphones.
State-of-the-Art Dentistry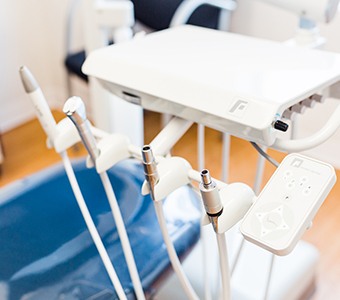 Technology plays a huge role in how we distinguish ourselves from your average practice. If there is an instrument that will make your care more comfortable, precise, and effective, you can trust that we already have it! Lasers help us perform a wide variety of procedures more comfortably and effectively, and our CBCT scanner ensures that every treatment plan is absolutely perfect down to the smallest detail. This is just a taste of the modern approach every patient enjoys here at Casco Bay Smiles.