Porcelain Veneers – Falmouth
Transforming Damaged and Flawed Teeth with Expert Care
Do you have noticeable flaws in your smile that cause self-consciousness? If you're like many Americans, you may tend to hide your teeth in public because of various imperfections. Cracks, chips, stains, and misshapen teeth take away from the beauty of your teeth. With your smile as one of the first attributes people notice about you, it's important to have a healthy-looking set of teeth. Thankfully, at Casco Bay Smiles, Dr. Rob McVety offers porcelain veneers as a way to correct a wide-range of flaws at the same time. Contact our office to get started on your smile transformation with porcelain veneers in Falmouth.
Why Choose Casco Bay Smiles for Porcelain Veneers?
Highly-trained and experienced dental team
State-of-the-art digital impression system
Comfortable and relaxing environment
What Are Porcelain Veneers?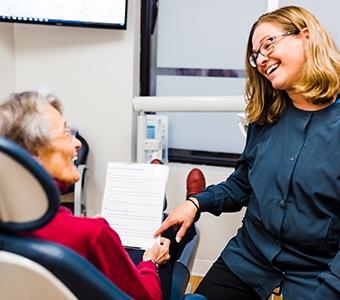 Porcelain veneers are thin sheaths of dental porcelain that are bonded to the front surfaces of your teeth. They can correct a variety of imperfections because they cover and conceal the visible parts of your smile. Dr. McVety can use porcelain veneers to correct a single tooth, multiple teeth, or even your whole smile. Porcelain veneers can restore damaged teeth back to their full appearance and function. Additionally, dental porcelain is stain-resistant, so discoloring your new smile in the future will be much harder to do.
Am I a Candidate for Porcelain Veneers?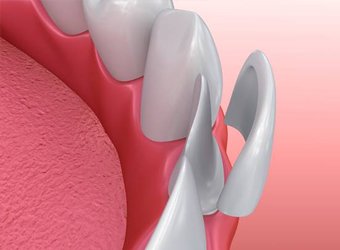 The only way to know with certainty whether you're a candidate for porcelain veneers or not is to schedule and appointment with Dr. McVety. However, here are some of the most common issues that porcelain veneers can fix:
Cosmetic cracks in teeth
Chipped teeth
Misshapen teeth
Discolored or stained teeth
Small gaps in between teeth
Slightly crooked teeth
The Process of Receiving Porcelain Veneers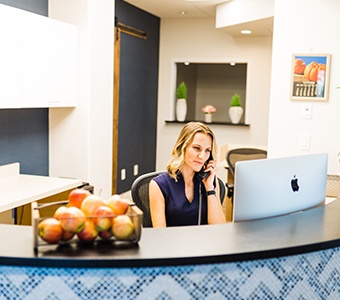 After you've discussed your desired goals with Dr. McVety, he will remove a tiny part of your natural tooth enamel to make room for the porcelain veneers. He will take impressions of your smile, which are then used to create your custom-made porcelain veneers. You'll be sent home with a set of temporary veneers until your permanent ones are made. When they're ready, you'll come back into our office, where Dr. McVety will bond your permanent veneers to your smile. This leaves you with improved size, shape, color, and function of your teeth.
How to Care for Porcelain Veneers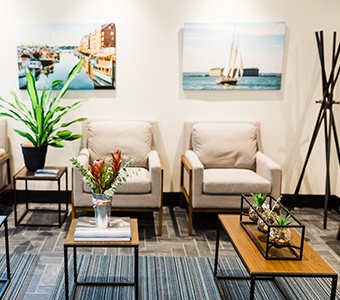 One of the benefits of porcelain veneers is that you can care for them the same way you would care for your natural teeth. However, there are some precautions you can take to extend the lifespan of your veneers. Your dentist in Falmouth recommends using a soft-bristled toothbrush with nonabrasive toothpaste when brushing. This ensures that you aren't scratching or damaging your veneers. You should also floss daily to remove bacteria and plaque from in between your teeth. Lastly, be sure to schedule routine dental checkups and cleanings with our office to make sure your smile stays healthy and beautiful.