Dentures to Rebuild Your Smile and Restore Your Confidence
Rebuild Your Smile & Restore Your Confidence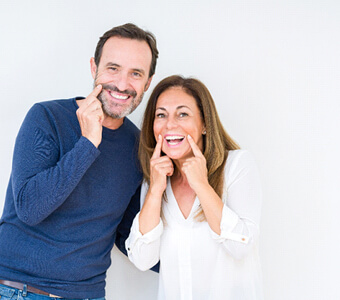 Right now, millions of Americans are dealing with the challenges of multiple missing teeth. If you belong to that population, then you're already familiar with how inconvenient it can be to do simple, everyday tasks. Talking, eating, and even smiling can feel uncomfortable, awkward, frustrating, or even impossible at times.
Our team at Casco Bay Smiles wants to help rebuild your smile and restore your confidence, which is why we offer 100% custom-made dentures in Falmouth. Whether you're missing just a few teeth or a whole mouthful, call us today to learn how we can help!
Why Choose Casco Bay Smiles for Dentures?
Multiple Amenities Provided in a Spa-Like Dental Office Environment
Implant Dentures Placed & Restored In-House
Comprehensive, Customized Treatment Plans for Each Patient
Are Dentures Right for Me?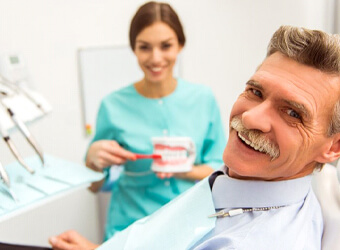 Tooth loss can have a debilitating effect on your day-to-day life. In addition to having trouble speaking and chewing, you might feel insecure about the gaps in your grin, preventing you from embracing new job opportunities or romantic endeavors.
If you've only lost one tooth or a few teeth, another tooth replacement solution might be more suitable for you. However, if all of the teeth on your top or bottom arch are gone, then there's a good chance you'll qualify for dentures. To find out if you're a good candidate for dentures, you'll first have to attend a consultation with Dr. Rob McVety. He'll determine whether dentures are right for you. It should be noted that you'll need to have healthy gums before getting dentures, so gum disease treatment might be necessary in some cases.
Types of Dentures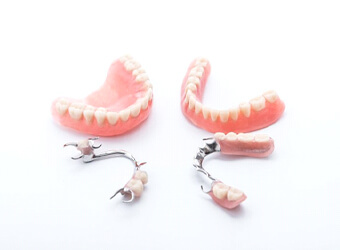 Based on his findings during your consultation, your dentist in Falmouth will recommend one of the three types of dentures:
Partial Dentures
A partial denture (also simply called a partial) seamlessly fills the empty spaces in your smile when you still have some natural teeth left. Ceramic (or acrylic) teeth are placed onto a gum-colored acrylic base in the exact positions necessary to complete your smile. The partial stays in place with metal clasps that attach to your remaining teeth.
Full Dentures
A full denture is similar to a partial, but it is instead designed to bring back an entire row of lost teeth simultaneously. It also remains in place thanks to the natural force of suction against your gums, or possibly a small amount of denture adhesive. Your denture will be personalized to deliver the most comfortable and secure fit possible.
Implant Dentures
If you would prefer a more reliable prosthetic, ask our team about implant dentures. This solution can be great for people who are frustrated with their current traditional dentures. On the outside, they look like ordinary dentures, but instead of resting on the gums, they're secured onto metal posts in the jawbone called dental implants. This makes them more stable and longer lasting than conventional dentures.
The Benefits of Dentures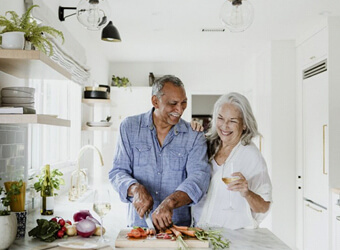 Dentures are a tried-and-true tooth replacement that have helped countless people regain a fully functional smile. Not only are today's dentures more lifelike and comfortable than ever before, but they also provide the following benefits:
Allow you to chew nutritious foods and maintain better overall health
Fill in your cheeks and prevent a sunken, aged facial appearance
Provide a more affordable, non-invasive tooth replacement
Offers a prosthetic that can be removed for easy cleaning
Understanding the Cost of Dentures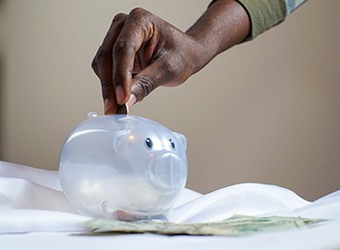 Your teeth are important for more than just a beautiful smile. You rely on them for eating, speaking, and much more, but tooth loss is common. Nothing should prevent you from replacing your missing teeth, not even your financial situation. Various factors influence the cost of dentures in Falmouth, but we have the solutions you need to keep a complete smile affordable. You'll have the high-quality denture you deserve to improve your quality of life without draining your bank account.
Factors that Affect the Cost of Dentures
Every situation is unique, so it's impossible to have a flat rate for dentures. There are several components to the cost of your new smile. Your denture dentist in Falmouth will examine your mouth and learn more about your goals to create a personalized treatment plan. We'll provide you with an estimate based on your needs, with can include:
Preparatory treatments
Type of denture
Number of teeth being treated
Materials used
You can find many discounted materials, but they'll cost you more in the long run. Your dentist will help you choose the best materials to ensure your denture is comfortable, durable, and looks natural.
Are Implant Dentures More Expensive?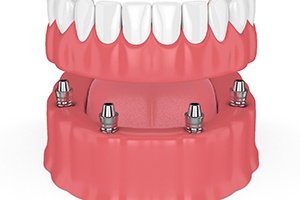 Implant dentures in Falmouth cost more than traditional treatments upfront, but for good reason. They replicate the entire tooth structures, not just the portions above the gum line. This creates a nearly perfect replica of your real smile that can last for 30 years or longer with the right care. You'll save money down the road because you won't need to pay for replacements. Dental implants also improve your oral health, so you can avoid common issues associated with missing teeth to lower your overall dental expenses to save even more money. Not to mention, you can't put a price tag on the benefits you'll enjoy.
Does Dental Insurance Cover Dentures?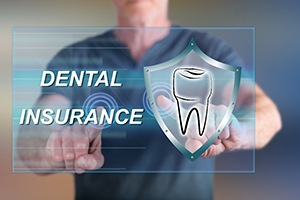 Most dental plans can be used to offset the cost of dentures, but they may not cover the entire amount. Don't worry, we will keep your new smile within your budget. You can use your dental insurance to reduce the cost of certain steps in your treatment, like the consultation, tooth extractions, or imaging. After reaching your deductible, your dental insurance can pay up to 80% of the expenses until hitting your annual limit. A member of our team will work on your behalf with your dental insurance to maximize your benefits. We'll explain how your coverage is being used and if there's any remaining balance.
Other Options for Making Dentures Affordable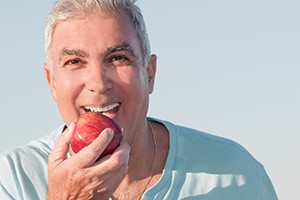 Besides using your dental insurance, we also accept multiple payment methods for any out-of-pocket costs, including:
Traditional Payments: Our office accepts cash, checks, and credit cards.
Third-Party Financing: Pay for your dentures using monthly installments through a third-party financer.
Rest assured; you'll know exactly what you'll have to pay before committing to any procedure. If you have any questions about your dental insurance or payment options, contact our office today to speak with a member of our team.
Dentures FAQs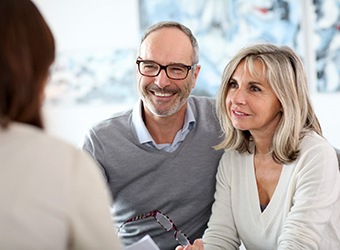 Are you ready to enjoy having a full set of pearly whites again? Maybe you are for the most part, but you'd still like to learn a bit more about dentures before beginning the treatment process. To help make your research easier, we've included the following list of frequently asked questions about dentures. Of course, Dr. McVety will be more than happy to give you all of the information you need during your consultation!
What is the average age for dentures?
Although tooth loss is not necessarily inevitable as you age, it does become more common with older patients. According to the National Center for Health Statistics, the percentage of adults over the age of 40 who have lost at least one tooth is about twice as high as that of adults aged 20 to 39. The American Dental Association also found that nearly 57% of people between the ages of 65 and 74 wear a denture of some sort.
The need for tooth replacement generally increases with age, but dentures in Falmouth could potentially be a suitable treatment for patients of all ages.
Can I use regular toothpaste to clean my dentures?
It's important to clean your dentures every day, but you should NOT use toothpaste to do so. Toothpaste is abrasive and can create microscopic scratches on the surface of your dentures, which can lead to severe damage over time.
Instead, clean your dentures with mild dishwashing liquid, hand soap, or specialized denture cleaning solutions. Make sure to use a soft-bristled toothbrush as well. It also helps to soak your dentures overnight in denture cleanser or lukewarm (never hot) water.
Can I sleep with my dentures?
Technically, you can, but as a denture dentist in Falmouth, Dr. McVety strongly encourages you to remove your dentures before bed. The only exception is when you first get your dentures, when you'll probably be told to wear them for 24 hours. After that, you should take them out every evening. Not only does this give you a chance to clean your dentures by letting them soak, but your gums and jaw can recover after holding the prosthetics in place all day. Additionally, bacteria can build up in the space underneath dentures if they're worn for too long, increasing your risk of infection.
Is it hard to talk with dentures?
Learning to talk with new dentures can take a few weeks since your mouth needs time to get used to the new appliance inside of it. If you're wearing a denture on the upper arch, you may develop a minor lisp as a result of changes in the palate.
Luckily, there are ways to speed up this adjustment process:
Practice reading aloud to yourself (especially words with a lot of "s" sounds if you have a lisp).
Talk slowly. Your words might come out muffled if you speak too quickly too soon.
If your dentures tend to shift when you speak, bite down on them and swallow before you start talking to ensure they're in the right position.
While you're adjusting, wearing a small amount of denture adhesive can stabilize your new teeth.