Dental Bonding near Portland, ME
Fix Flaws in Your Smile
When your teeth have stains, gaps, chips, or other imperfections, you can feel hesitant to show your smile. Especially if you have multiple flaws simultaneously, the idea of fixing your teeth can be overwhelming, but it doesn't have to be. Direct bonding, also called cosmetic or direct bonding, is a fast, simple solution that can revive your confidence in your smile. To take advantage of this service, just give our team a call, and we'll schedule an appointment with Dr. McVety for you.
What is dental bonding?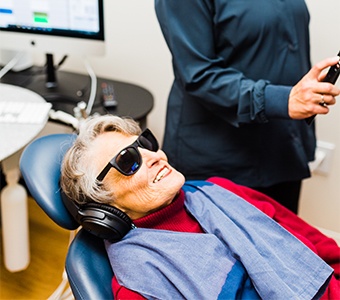 Essentially, dental bonding are the same as tooth-colored fillings, but it is used for cosmetic purposes. Instead of restoring a tooth after a cavity, the composite resin material covers stains, fills in gaps and chips, and hides other imperfections from view. Because this resin can be shaded to either match or enhance your teeth, you can finally have the smile you've always wanted and maintain a seamless, natural look.
What are the benefits of dental bonding?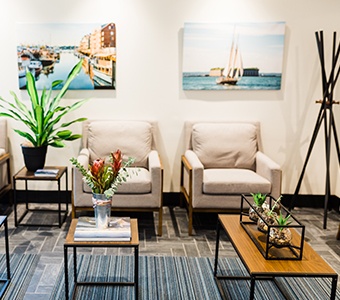 As an alternative to porcelain veneers, dental bonding has many advantages, including:
Dental bonding typically costs less than porcelain veneers.
Treatment can be completed in just one appointment in about an hour.
The results can last for up to 10 years with the proper care.
Dental bonding is not a permanent procedure, meaning that no enamel needs to be removed, unlike with porcelain veneers.
How is dental bonding performed?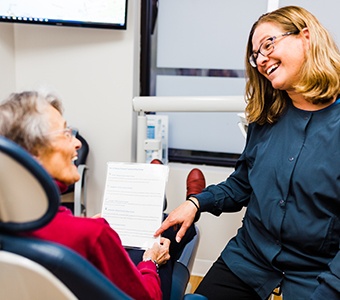 Once you and Dr. McVety have determined to move forward with dental bonding, the process goes as follows:
He will choose the desired shade of the composite resin.
Then, he will apply the resin to the tooth and sculpt it into shape.
With a curing light, the bonding will harden, and Dr. McVety will fine tune the surface to look and feel just like natural enamel.
This entire process can be completed in just one appointment, giving you instant confidence in your updated smile.
How should I care for my treated teeth?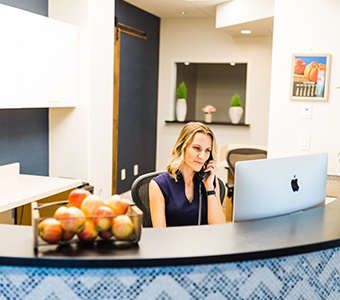 Caring for teeth with dental bonding is fairly straightforward. You just need to brush and floss your teeth daily and make sure that you visit our Falmouth office twice per year for checkups and cleanings. Because staining is possible with dental bonding, it's also best if you avoid or limit your consumption of dark foods and drinks like coffee, red wine, chocolate, and tomato sauce.
Is dental bonding right for me?
For some patients, porcelain veneers are the right treatment option for correcting imperfections. For others, dental bonding is. How can you tell which one is the best choice for you specifically? Schedule a consultation with Dr. McVety! He can evaluate your teeth and recommend the solution that can meet your needs. Your new and improved smile could be closer than you think, so contact our team to make an appointment today!