Meet Falmouth's Favorite Dental Team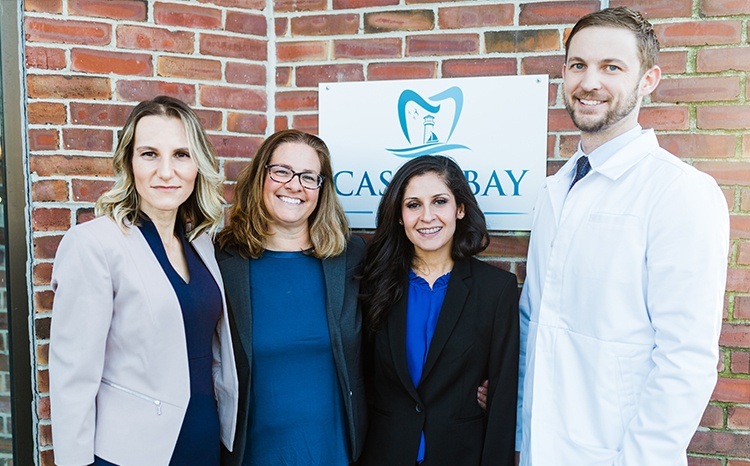 A big reason why patients love coming to Casco Bay Smiles is our excellent team. This group of friendly, knowledgeable, and highly-skilled individuals were all hand-picked by Dr. McVety, so you can trust that your visits will be well-organized and relaxing every time. They'll greet you at the door, ensure that you're comfortable in the treatment chair, and help you find the best ways to pay for your care, answering any questions along the way. To start getting to know our wonderful team, read on below.
Dany, Practice Manager/Team Leader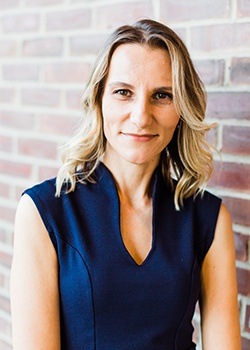 Dany was born in Bulgaria and moved to the United States in 2005. She has her Master's Degree in Economics. She has worked in dental administration and finance for over 7 years.
Dany has attended a variety of continuing education courses in dentistry, administration and management through JP Institute, American Academy of Cosmetic Dentistry and Yankee Dental. Dany enjoys assisting and empowering the team to help patients achieve their dream smiles. Dany will ensure that you understand all your treatment and financial options and always have a great patient experience from start to finish.
Dany is married and has a son named Martin. Outside of the practice, her hobbies include yoga, dancing, running, biking, and gardening. Dany is definitely a dreamer and is always looking for new ways to create a happy life, a happy team and happy patients!
Kristy, Treatment Coordinator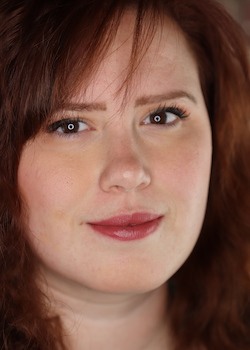 Kristy completed a Bachelor's Degree in Psychology from the University of Southern Maine and graduated Cum Laude. She began her career in dental administration in 2016. She has had the opportunity to train with the JP Institute, AACD, Yankee Dental and Casey Dental. What she enjoys most about her job is being able to help patients understand the possibilities of a healthy mouth and dream smile by explaining their treatment and financial options.
Kristy is originally from Maine and enjoys spending time with her close extended family. She currently lives in Portland with her husband. They are newlyweds, had their first date at Bull Feeney's Irish Pub, and got married there 4 years later! Outside of the office, she spends her free time reading fantasy and sci-fi novels and listening to hardcore/punk music.

Kathy, Registered Dental Hygienist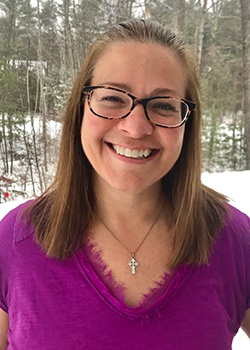 Kathy's career in the dental field spans over two decades so far and she loves having the ability to care for people in a unique way that improves their overall health as well as their inner wellbeing. She completed her dental degree at St. Petersburg College and also has a Psychology Degree from Florida Southern College. She's extremely dedicated to continuing education and has attended various trainings over the years, including sessions at Dale Carnegie, Whitehall Management, JP Consultants, and a multitude of AACD courses.
Originally from Windham, Kathy and her husband Stephen have two daughters named Abigail and Kaylee, a son named Brady and a Cockapoo named Ginger. She spends her free time with her family, taking her dog on walks, and hanging out at camp on the lake in Lee during the summer. She also really enjoys going four wheeler riding!
Chelsea, Registered Dental Hygienist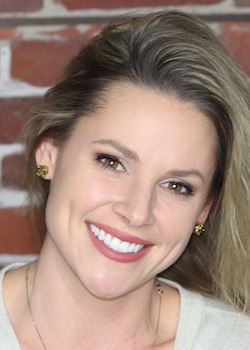 Chelsea has been in dentistry for over 10 years. She graduated Magna Cum Laude with a Bachelor's Degree of Science at the University of New England, where she was inducted into the National Dental Hygiene Honor Society and became a Registered Dental Hygienist with a license to administer local anesthesia. She then went on to obtain a Master's Degree in Dental Hygiene from the University of Bridgeport.
Her background includes excellence in all components of periodontal care, as well as experience with a wide range of specialties including cosmetics and full mouth smile makeovers. She has also worked as a dental assistant and currently teaches dental hygiene at the University of New England. She continually receives training with all of the latest dental technologies and has acquired many certifications through the JP Institute, AACD and ADA.
Chelsea loves to discover patients' goals to help them achieve total body wellness and their dental dreams as optimally as possible. Outside of the office, she enjoys many outdoor activities and plays in multiple sports leagues. She also loves trying new restaurants and spending time with family and friends.
Lindsi, Certified Dental Assistant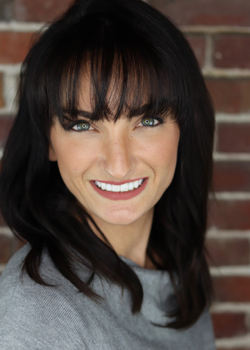 Lindsi, a native of Maine, earned her Bachelor's Degree in Psychology at the University of Southern Maine. She then went on to pursue her career in Dental Assisting at the University of Maine at Augusta in 2015. She has a passion for orthodontics and esthetics with extensive training in Invisalign. She is radiology certified, trained in CPR/ first aid, and has taken many courses through the American Academy of Cosmetic Dentistry.
What Lindsi enjoys most about Dentistry is being able to help educate patient about all the possibilities of a smile makeover and how it can change their life. She actually had her own personal smile makeover and loves to share her experience. Outside of the practice, Lindsi enjoys traveling, oil painting, fitness and spending time with her husband Paul and her Boston terrier named Emma.