Emergency Dentist for Dental Injuries and Tooth Damage - Contact Us Now!
We're Here When You Need Us Most
By nature, dental emergencies never tend to happen at a convenient time. You might wake up on the morning of a much-deserved vacation with searing tooth pain, or maybe an accidental tumble at work leads to a serious tooth fracture. At Casco Bay Smiles, our patients' well-being is always a top priority – that's why you'll never hear "We can see you in a week or two!" from our team members when you call in with an urgent situation. Instead, Dr. McVety will do his best to see you on the same day as your initial call whenever possible to provide much-needed relief and support. Don't wait – contact us today in Falmouth, ME!
Why Choose Casco Bay Smiles for Emergency Dental Care?
#1 Relaxing Sedation Dentistry Available for Maximum Comfort
#2 Same-Day Emergency Appointment Available
#3 State-of-the-Art Technology for Fast, Precise Diagnosis
What to Do in a Dental Emergency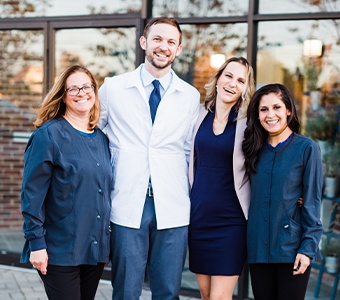 In a dental emergency it's easy to panic, but we encourage you to keep a level head. Acting quickly and correctly can make all the difference between losing and saving a tooth! Our experienced team here at Casco Bay Smiles is ready to guide you through your emergency and regain your happy, healthy smile. Just follow these steps:
Step 1: Call Us As Soon As You Can. We do everything we can to see emergency patients the same day they call us, so the sooner you call us, the sooner we can help you!
Step 2: Follow Our First-Aid Instructions. Over the phone, one of our team members will walk you through basic first-aid steps to take to manage your situation until you arrive at our office.
Step 3: See Dr. McVety for an Emergency Exam. When you arrive, your Falmouth emergency dentist Dr. McVety will see you right away to address any pain and learn more about your emergency.
Step 4: Review Your Treatment Options. McVety will review his findings with you and fully explain all your treatment options. Together, you'll make a custom treatment plan for getting your oral health back on track that works for you.
Step 5: Get the Fast, Professional Care You Need. Whether you need a filling, crown, gum disease treatment, root canal therapy, or any other service, our team will jump into action as soon as you've created a treatment plan, focusing on protecting your teeth and keeping you comfortable.
The Most Common Dental Emergencies
Most dental emergencies can be sorted into two distinct categories. First, there are the unexpected accidents, which can involve serious fractures or even teeth that have been completely knocked out. The other major type is the dreaded "toothache," which left untreated can cause pain and lead to a serious infection. Keep reading below to learn more about what you can do in some of these situations to better manage your symptoms before arriving at Casco Bay Smiles:
Understanding the Cost of Dental Emergencies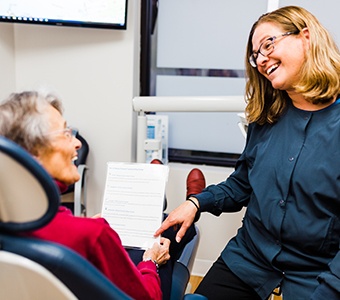 Every dental emergency is different. Sometimes patients can head home with a simple prescription, while other cases may require more extensive reconstructive care to help smiles bounce back to their former state. Here in Falmouth, our team will be sure to review your specific circumstances and proposed treatment plan in plenty of detail before any further care is scheduled. We strive to earn your trust and help you feel at ease from this very first appointment.
How to Prevent Dental Emergencies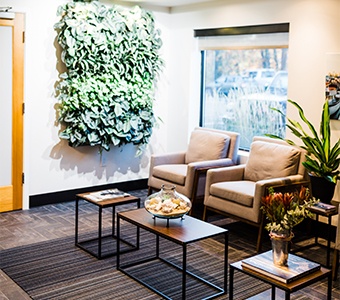 Here are some helpful tips for how to minimize your odds of experiencing a dental emergency as you go about your daily life:
Remember to brush twice a day, floss daily, and schedule regular dental checkups and cleanings! Dr. McVety can help you pinpoint any concerning issues during these preventive visits, successfully preventing the need for more extensive treatment down the road.
Use scissors or other appropriate tools to open difficult packaging and never your own teeth.
Don't chew on the ice in cold drinks, and be very careful when eating foods that are overly tough to chew or sticky.
Wear an oral appliance (we prefer a custom-made model) when participating in sports with physical contact and/or if you know that you experience teeth grinding.
Dental Emergency FAQ's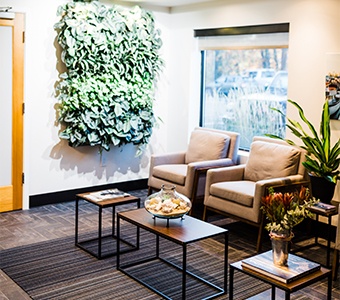 Keeping a cool head and making the right decisions when every second counts could end up saving your smile during a dental emergency. Each bit of information helps during an urgent situation, but you may not be in the right frame of mind to ask questions when you're actively dealing with a toothache or a dental injury. Thus, we have provided the answers to some of the questions that are most frequently asked of emergency dentists.
Should I Visit the Dentist or the Emergency Room?
Dr. McVety has training and experience treating a variety of oral health issues that many doctors at a hospital emergency room won't be as well-equipped to deal with. Call Casco Bay Smiles if you're suffering from common problems such as persistent toothaches, broken or lost teeth, and infections that do not affect your ability to breathe or swallow. That said, some cases are more life-threatening and should be brought to the attention of the nearest emergency room right away. This might include a deep cut that is causing unstoppable bleeding, any kind of breathing difficulty, or a fractured or dislocated jaw.
Do I Need to Visit the Dentist Right Away?
There are two main reasons why dental emergencies require immediate attention. First, they will not get better on their own; in fact, they will only get worse. Infections will continue to grow and spread, and teeth that were already injured will likely break further from daily use if not treated. The fact that the situation will only become more severe over time leads right into the second reason: if you wait for too long, you could end up needing a more expensive or complex treatment to salvage the function of your mouth. As such, as soon as you realize that something is wrong, you should get in touch with Casco Bay Smiles immediately.
Why Should Knocked-Out Teeth Be Kept In Milk?
While it's best to keep an avulsed tooth in its socket whenever possible, there are situations where it might be difficult or impossible to do so. Fortunately, a glass of milk is often a great alternative in these situations. The ultimate goal is to keep the roots of the tooth moist so that they have an easier time reattaching to the jaw later. Milk is usually ideal for this purpose because it contains proteins that will help keep the cells of the tooth roots alive and protect them from further damage.
Do I Need a Root Canal?
We might suggest emergency root canal therapy if we examine your tooth and find signs of an infection. Removing the diseased tissue along with all the harmful bacteria present inside of the tooth is usually the most reliable way to stop the infection from spreading beyond the roots. Do not worry about discomfort; the procedure will actually stop the pain caused by a toothache, and in the long run it will let you save a tooth that would otherwise have needed to be Extracted.