Falmouth Emergency Dentist
Our Dental Team Is Here When You Need Us Most
By nature, dental emergencies never tend to happen at a convenient time. You might wake up on the morning of a much-deserved vacation with searing tooth pain, or maybe an accidental tumble at work leads to a serious fracture. At Casco Bay Smiles, our patients' wellbeing is always a top priority – that's why you'll never hear "We can see you in a week or two!" from our team members when you call in with an urgent situation. Instead, Dr. McVety will do his best to see you on the same day as your initial call whenever possible to provide much-needed relief and support. Don't wait – contact us today in Falmouth, ME!
Why Choose Casco Bay Smiles for Emergency Dentistry?
Same-Day Appointments Available
State-of-the-Art Diagnostic Technology, Including CBCT Scanner
Calming Sedation Dentistry
How to Handle Common Dental Emergencies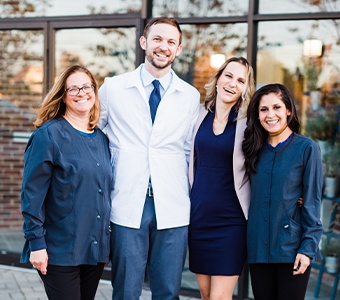 Most dental emergencies can be sorted into two distinct categories. First, there are the unexpected accidents, which can involve serious fractures or even teeth that have been completely knocked out. The other major type is the dreaded "toothache," which left untreated can cause pain and lead to a serious infection. Keep reading below to learn more about what you can do in some of these situations to better manage your symptoms before arriving at Casco Bay Smiles:
Toothaches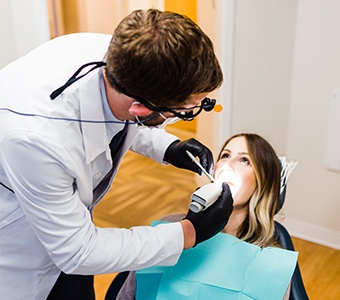 First, it's a good idea to rule out the possibility that some stray piece of debris or food is causing the pain. Floss and rinse your mouth. If the discomfort persists, it's time to schedule an appointment at Casco Bay Smiles. While it is safe to take aspirin to help manage your pain in the interim, do NOT place it directly on the tooth or gum tissue surface – this may cause additional damage.
Chipped/Broken Tooth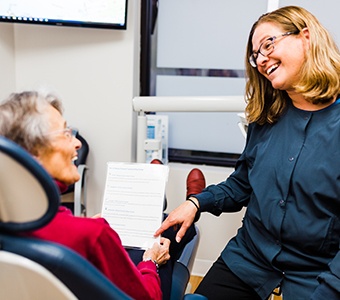 If any large parts of the tooth have come loose, gather them up and plan to bring them with you to our Falmouth practice. If facial swelling occurs, a cold compress held against your cheek can help reduce the effect. Are there any jagged edges? Some sugarless chewing gum or wax paraffin can cover them effectively and help you keep your tongue, lip, and cheek safe from accidental harm.
Knocked-Out Tooth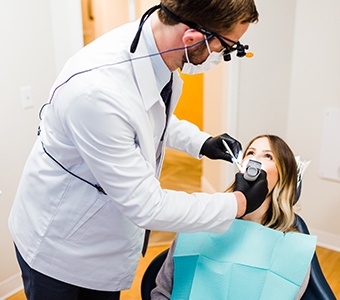 Please stay calm and do not panic. It is important to keep in mind that there is a very small window of time for dislodged teeth to be successfully reattached – typically only an hour. Thus, make sure to contact Dr. McVety right away. We encourage you to try to place the tooth back into its original socket and hold it there. Alternatively, holding the tooth in your cheek pocket or carrying it in a container of milk are good choices as well. The idea is to keep the tooth as moist as possible!
Lost Filling/Crown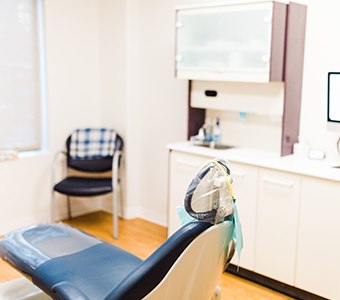 The loss of a dental filling or crown shouldn't necessarily be thought of as an emergency situation, but it can be uncomfortable because the treated tooth is now wholly exposed to the air and temperature. If you still have the crown, one idea is to try and place it back over the tooth with the help of some dental cement or denture adhesive, both of which can typically be found at a pharmacy. Make sure to contact our practice right away to schedule an appointment so that we can replace or repair the restoration in question.
How to Prevent Dental Emergencies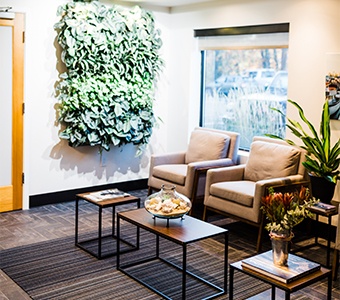 Here are some helpful tips for how to minimize your odds of experiencing a dental emergency as you go about your daily life:
Remember to brush twice a day, floss daily, and schedule regular dental checkups and cleanings! Dr. McVety can help you pinpoint any concerning issues during these preventive visits, successfully preventing the need for more extensive treatment down the road.
Use scissors or other appropriate tools to open difficult packaging and never your own teeth.
Don't chew on the ice in cold drinks, and be very careful when eating foods that are overly tough to chew or sticky.
Wear an oral appliance (we prefer a custom-made model) when participating in sports with physical contact and/or if you know that you experience teeth grinding.
The Cost of Treating Dental Emergencies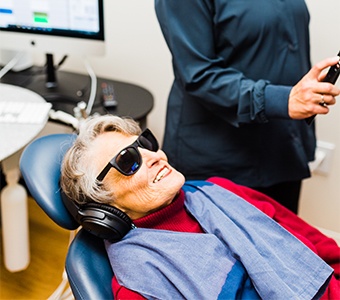 Every dental emergency is different. Sometimes patients can head home with a simple prescription, while other cases may require more extensive reconstructive care to help smiles bounce back to their former state. Here in Falmouth, our team will be sure to review your specific circumstances and proposed treatment plan in plenty of detail before any further care is scheduled. We strive to earn your trust and help you feel at ease from this very first appointment.