Dentist – Falmouth, ME
Get to Know Dr. Rob McVety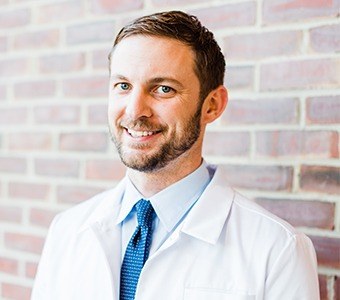 Dr. Rob McVety has been working in the dental field for several years now, and he still looks forward to helping people improve their smiles and their overall quality of life every day using his personalized, modern approach to care. He really enjoys tackling the challenges of working in a constantly evolving field in particular. To learn more about his background, keep reading below:
Why Did You Decide to Become a Dentist?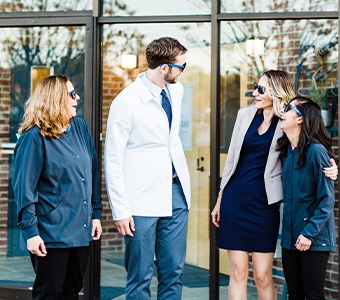 A good friend of Dr. McVety's family is actually a dentist, and he knew early on that he wanted to help care for people in the same way. He really enjoys meeting new people and going above and beyond to ensure that they're happy with their results. During dental school, his classes also stressed the importance of the link between the oral cavity and total body health, which solidified his intentions even further. Today, he can't imagine working in any other profession.
Where Did You Study Dentistry?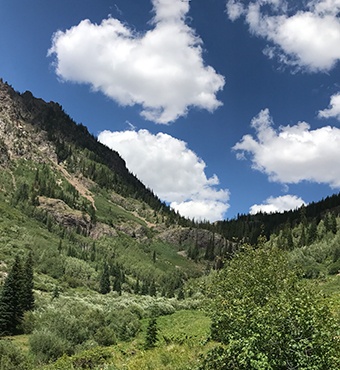 After attending Bates College for his undergraduate degree, Dr. McVety pursued his doctorate at the University of Connecticut School of Dental Medicine. Following graduation, he attended a General Practice Residency at the Veterans Hospital in Denver, Colorado, where he received advanced training in implant placement and restoration, advanced gum disease treatment, and restorative dentistry. His passion for continuing education includes the following highlights as well:
He has completed the Advanced Implant Educators dental implant placement course.
He has completed multiple courses on dental photography, the most recent one being at the Zahntechnique lab in Miami, Florida, which is one of the country's premier dental laboratories.
He has attended multiple classes at the Nash Institute in North Carolina with Dr. Ross Nash, topics of which included dental composites and veneers.
He is part of the Spear Faculty club (as well as the local study club) and regularly travels to Scottsdale, Arizona for advanced training on a variety of subjects.
Dr. McVety currently serves as a faculty member at the University of New England where he teaches one day a week. He enjoys mentoring and teaching future dentists about new technologies and advanced techniques in the oral healthcare field. He is currently a member of the Maine Dental Association, American Academy of Cosmetic Dentistry, and the American Academy of Implant Dentistry.
Outside of the Dental Office, What Do You Like to Do?
When he isn't busy at the practice, Dr. McVety enjoys going running with his rescued Black Lab mix, Baxter. He is a big animal lover! His favorites are alpacas and giraffes, both of which he has met upclose and personally. He is also a big eater and loves spending time at all the restaurants that the Portland area has to offer – he has a particular affinity for gelato. His other hobbies include skiing, traveling, and fishing. In fact, he just recently tried his hand at paddle board fishing and discovered a whole new adventure he now loves.
Photography is another pastime he enjoys. He has fine-tuned his skills for use both in and out of the dental office. Some of his work is even featured throughout the website!
Dr. McVety is also passionate about volunteering. He regularly provides care at a free dental clinic called Oasis in Brunswick, Maine. In the past, he's gone on service trips to Honduras and Uganda for the same purpose.