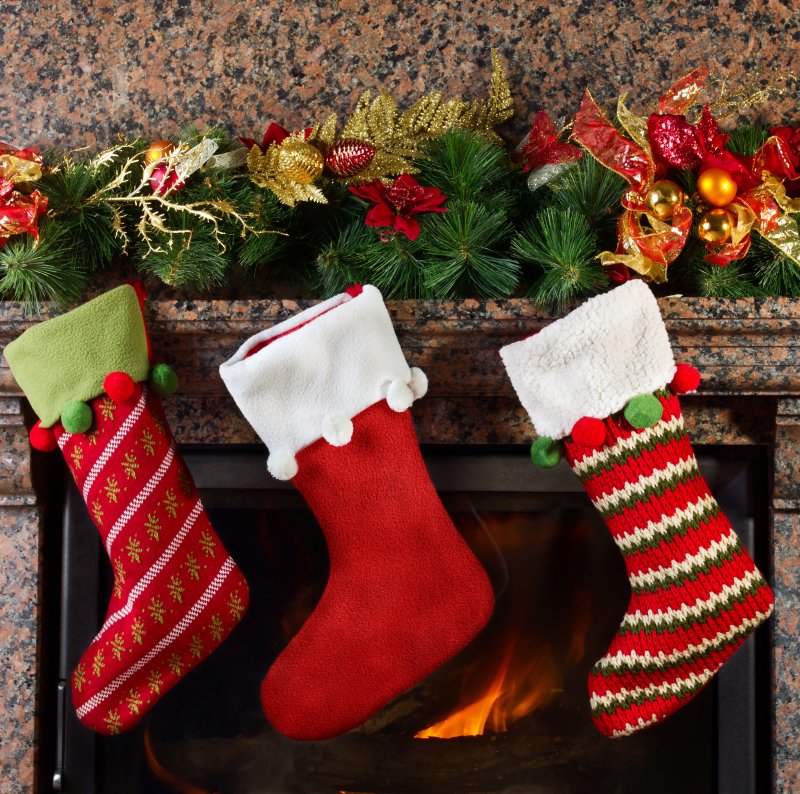 While candy and toys are great options for stocking stuffers, your dentist in Falmouth would like to recommend alternative options that promote better oral health. There's no doubt you and your loved ones will be enjoying plenty of holiday cookies and treats, but if you want to avoid providing them with more sugar-filled goodies, read the following article detailing 4 great stocking stuffer ideas that will keep their smile healthier year-round.
A Brand New Toothbrush
Far too often, adults forget to swap out their toothbrush for a new one. As a result, bacteria can develop on the bristles and remain in place, contaminating smiles over and over again. Why not surprise them with a new one? Whether you choose a manual or electric toothbrush, you can bet they'll appreciate the gesture. And don't be surprised if you see them breaking it out to start using immediately. After all, with all the delicious food consumed around the holidays, they'll need something to help keep their teeth cavity-free.
Incorporate New Dental Flavors
Oftentimes, mint-flavored dental floss and toothpaste can get boring. If your loved one is looking for an alternative, gift them with a new flavor! Maybe they want to recapture the child inside them by using bubblegum-flavored toothpaste or berry-flavored dental floss? No matter which one you choose, make sure to check with a cosmetic dentist in Falmouth for suggestions and look for the ADA Seal of Approval. This will ensure you have a product that is tested and proven to be effective.
Sugar-Free Goodies
Yes, candy bars and peppermints are a welcomed sight for most adults, but instead of filling your loved one's stocking with cavity-inducing treats, opt for those that are sweet but contain no sugar. One of the most popular choices is sugar-free gum. Not only can it encourage their salivary glands to keep working at an optimal level, but it can easily remove sticky food particles that can cause tooth decay.
Help Whiten Their Smile
Who doesn't want a healthy, beautiful smile for holiday photos? If someone you love is feeling self-conscious about their appearance, slip something into their stocking that will brighten their smile. Teeth whitening in Falmouth is a great gift for any adult in your life. This simple and easy cosmetic service will allow them to enjoy a brighter, whiter smile in less time and ensure safe and effective results.
The holidays don't always have to be about sugar and sweets, so look for alternative options that will keep your family smiling and their teeth cavity-free.
About the Author
Dr. Robert McVety and his team at Casco Bay Smiles are passionate about helping people to improve their smiles and overall quality of life. With the holidays quickly approaching, they can provide you and your family with smile-friendly stocking stuffer ideas that will guarantee a healthier, more enjoyable year for everyone! If you're looking for gift ideas but want to encourage better oral health at the same time, search for a "dentist near me" and contact us at (207) 517-7008 to let us help!