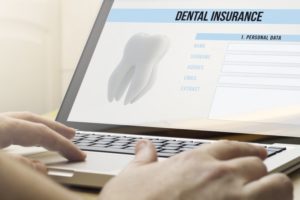 Are you shopping for dental insurance? Whether you are dissatisfied with your old policy and want to refresh your coverage, or you are looking to purchase your first plan, you have an important task ahead of you. All of your choices might seem a little overwhelming. Don't worry — this basic guide will walk you through the factors you should consider while you are narrowing down your options.
PPO vs HMO
There are a few different types of dental insurance. PPO and HMO (sometimes called DHMO) plans are the most common. HMO plans are rather restrictive because they require you to visit a specific dentist, and you cannot see a specialist without a referral. That is why most people prefer a PPO plan, which allows you to use your benefits at virtually any practice.
What Does It Cover?
If you are simply looking for a dental insurance plan to help you maintain your already excellent oral health, you'll be happy to know that most policies cover preventive care at 100%. Therefore, you'll be able to attend your cleanings and checkups while paying little to nothing out of pocket.
However, be wary of plans with a low premium that only cover preventive services. Even if you have excellent oral hygiene habits, you should opt for insurance that will help you out with restorative care. After all, anyone can develop a cavity or face a dental emergency. Most PPO plans cover minor services, such as fillings, at 80%, while major services are covered at around 50%.
If you are interested in a specialty service, like dental implants or orthodontics, it is particularly important that you examine a policy's coverage details. Some plans will help you pay for such treatments, but others do not provide any coverage for them.
Consider Your Waiting Period and Deductible
Most policies enforce a waiting period of 6 – 12 months before you are eligible to receive anything but preventive care. However, if you have already had dental insurance for a year or longer, your new insurer might waive your waiting period.
A deductible is the amount you must pay before your insurance kicks in. For most dental plans, the deductible is between $50 and $100 per person. If a deductible is much higher than that, it may be smart to choose a different policy.
How Much Does It Cost?
Premiums for dental plans vary widely. Consider, not just how much a plan costs, but what you are getting for the price and how it would fit into your budget. Also, keep in mind that if you purchase health insurance through the Healthcare Marketplace, you may be able to purchase a reasonably priced PPO dental plan through it as well.
Don't let all of your dental insurance options overwhelm you! The above information can guide you while you are choosing the perfect plan to help you care for your smile.
About the Author
Dr. Rob McVety is a highly accomplished general dentist in Falmouth. He offers a broad range of services in a comfortable environment — and at a reasonable price. Our team is pleased to accept payment from all PPO dental insurance plans. To learn more about Dr. McVety and how our practice can serve you, contact us at 207-517-7008.