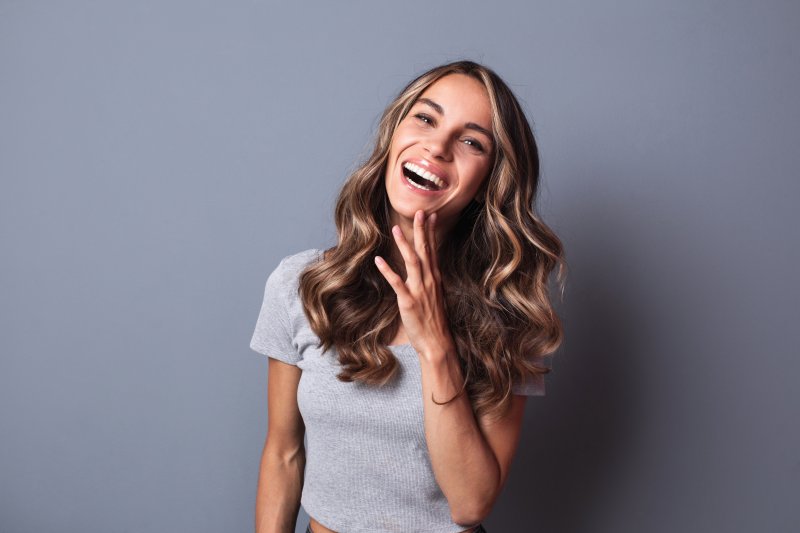 Are you insecure about people seeing your metal crown when you speak or laugh? Then you are not alone. In the 1990s, metal crowns were the only option dentists and their patients had to fix damaged teeth. However, advancements in dental technology now provide patients with beautiful, white crowns that are as invisible as they are durable. Your Falmouth dentist shares why you shouldn't think twice about getting a metal crown replacement.
Metal Crowns Have a High Risk of Decay
Crowns are designed to cover the noticeable portion of your tooth. While this helps protect teeth that are broken or worn down, it can conceal damage that has already happened. Since this often goes unnoticed, the decay can progress to the point where it becomes irreversible. Therefore, you should have your metal crown replaced, even if it is a preventive measure. This will ensure your tooth does not sustain damage that could've easily been avoided.
Metal Crowns Look Unnatural
Decades prior, metal crowns were the only option available. While effective, the dark spots they leave behind are a harsh contrast to your otherwise white smile. However, advancements in dentistry have provided patients with virtually undetectable crowns. So, if you find yourself feeling insecure that someone will notice or comment on your metal crowns when you speak or laugh, then it is time for an upgrade!
Metal Crowns Can Cause Sensitivity
For many who experience pain and sensitivity from their crown, the root issue is the metal itself. After all, metal is a conductor of heat. Therefore, when it is exposed to hot or cold liquids, the extreme temperatures shoot down right through the tooth. This can cause discomfort that makes you avoid things you once loved, like a hot cup of coffee or late night ice-cream run. If you want to get back to enjoying some of the finer things in life without experiencing any pain, talk to your dentist about getting your metal crown replaced.
Metal Crowns Can Interfere with MRIs
Magnetic resonance imaging (MRI) provides doctors with the ability to get a detailed look at your anatomy. Its ability to give medical professionals a clear picture of your organs, bones, and tissue without having to do surgery is revolutionary. However, certain metals, like nickel, can interfere with the process. This can result in distorted images that may require you to have your metal crowns taken out in an emergency.
Although metal crowns are effective, they are outdated and pose a risk to your oral health. Give your smile the upgrade it deserves and move forward with getting your metal crown replaced!
About the Author
In addition to receiving his doctorate at the University of Connecticut School of Dental Medicine, Dr. Rob McVety has completed multiple continuing education courses in dental photography, dental composites, and veneers. He is also a faculty member at the University of New England, where he teaches aspiring dentists about advanced techniques and new technology. If you would like to speak with Dr. McVety about replacing your metal crown, feel free to visit his website or give him a call at 207-517-7008.