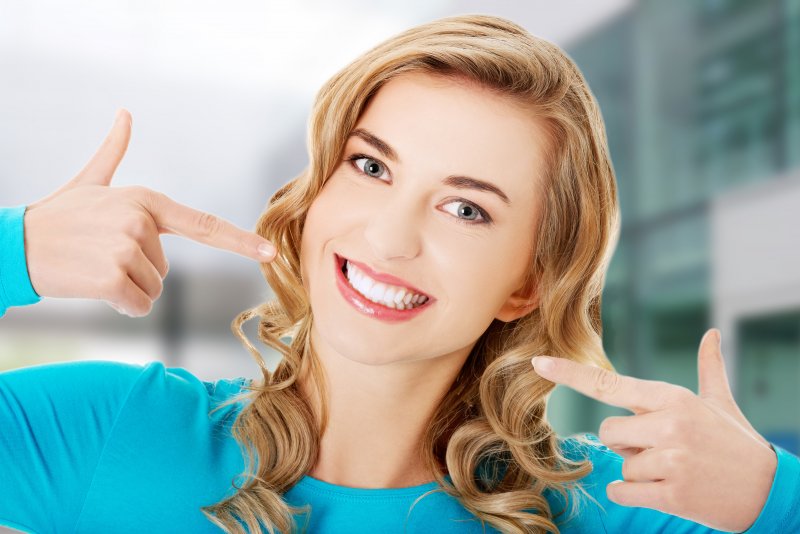 Are you embarrassed to laugh or grin in front of other people? Don't worry, you're not the only one! A study published in the New York Post found that 7 out of 10 people are self-conscious about their teeth, and roughly half try to smile with their mouths closed. The good news is that whether it's a stain, misalignment or minor physical damage, there are plenty of ways a cosmetic dentist in Falmouth can help you. Here are 5 treatments that can help you feel better about your pearly whites.
1. Teeth Whitening
Your teeth might start to lose their luster over the years due to staining and discoloration, and sometimes over-the-counter whitening products just aren't as effective as you'd like them to be. A professional whitening treatment treats stains on and below the surface of the tooth; the result can be teeth that are up to 8 shades whiter than before. An in-office procedure can be completed in just an hour.
2. Invisalign
For adults who don't want to have to wear braces, Invisalign can be a great alternative that can help you maintain a professional image. Rather than brackets and wires, Invisalign uses a series of custom trays that gradually shift teeth into place. Not only are they trays not as noticeable, but they can also be removed, meaning you can eat or drink anything you want while straightening your smile.
3. Dental Bonding
A small chip in the tooth might not be serious, but it can draw attention. A tooth-colored composite resin can be used to hide the broken spot from view while maintaining a natural look; this is often a suggested treatment for minor corrections.
4. Porcelain Veneers
If there are many cosmetic problems that need to be corrected at once, porcelain veneers can be placed on the front of the tooth. These thin shells are more durable than the material used in dental bonding and can be used to improve a tooth's size, shape and color.
5. Gum Recontouring
If your gums are uneven or cover too much of your teeth, it can have an impact on your smile. Your dentist in Falmouth can use a soft-tissue laser to reshape the gum line and remove excess tissue. The laser will help keep bleeding to a minimum and can be aimed very precisely, so it's easier for patients to remain comfortable.
If you're interested in making oral cosmetic improvements but aren't sure about the results, you can speak with your dentist; they'll be able to help understand what to expect from a given procedure and allow you to form reasonable expectations. If you've been wanting to change how you feel about your teeth, making an appointment can be a great first step!
About the Author
Dr. Rob McVety is a member of the American Academy of Cosmetic Dentistry. At his practice, Casco Bay Smiles, he offers numerous treatments to improve his patients' teeth, including teeth whitening and porcelain veneers; he can also replace missing teeth with dental implants. To schedule an appointment, visit his website or call (207) 517-7008.