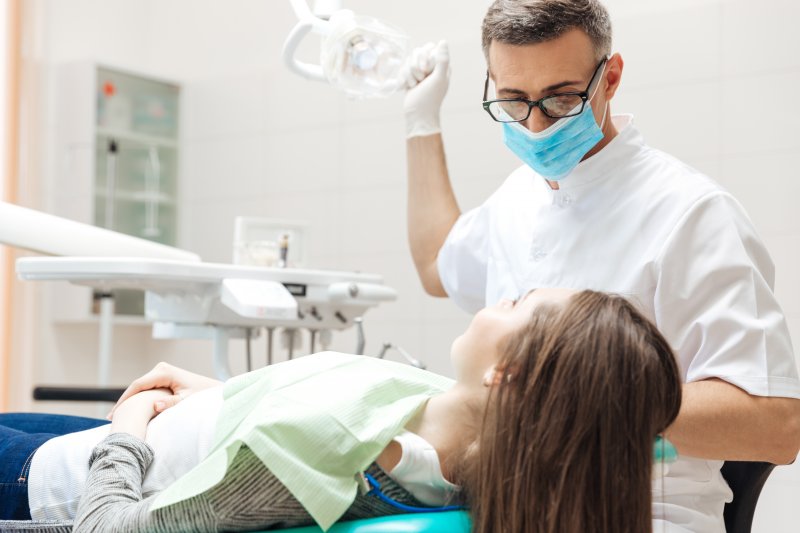 When choosing a dentist, not only do you want someone who is credentialed, licensed, and has a breadth of experience, but you want a professional who is committed to learning. Professional development and continuing education are important aspects of any career. In fact, you are probably expected to participate in available opportunities as they arise in your own field, right? Dentists are no different, which is why your dentist in Falmouth is dedicated to pursuing advanced training and continuing education. Find out more about his background and why it's important to stay up to date on the latest in dentistry.
Why is It Important to Care About Continuing Education?
If you had to choose between a dentist who hasn't updated his equipment and doesn't believe in the benefits advanced technologies can provide or someone who invests in modern dental technology and is continually learning about new techniques and procedures, who would you choose? Hopefully, the latter option would be more appealing to you.
When dentists make a commitment to learning more about their profession, it not only benefits their individual needs, but it also benefits the client. Each day, technology is advancing, and new methods and procedures are being tested to provide a more comfortable and effective experience for the patient. If dentists are not staying on top of industry changes, it benefits no one.
What Kind of Advanced Training Does Dr. McVety Have?
Dr. Rob McVety has a passion for continuing education, which is why he:
Completed the Advanced Implant Educators dental implant placement course.
Completed multiple courses on dental photography, the most recent one being at the Zahntechnique lab in Miami, Florida, which is one of the country's premier dental laboratories.
Attended multiple classes at the Nash Institute in North Carolina with Dr. Ross Nash, topics of which included dental composites and veneers.
Is part of the Spear Faculty club (as well as the local study club) and regularly travels to Scottsdale, Arizona, for advanced training on a variety of subjects.
Is a faculty member at the University of New England where he teaches one day a week and mentors future dentists about new technologies and advanced techniques in oral healthcare.
In addition, Dr. McVety maintains membership in the Maine Dental Association, American Academy of Cosmetic Dentistry, and the American Academy of Implant Dentistry.
Whether you choose to see a general dentist, a cosmetic dentist in Falmouth, or any other type of specialized dental professional, do your research to find out more about their advanced training and commitment to continuing education. No matter how many years of experience you have, it's important to remember that learning never stops.
About the Author
Earning his undergraduate degree at Bates College, Dr. Rob McVety pursued a doctorate at the University of Connecticut School of Dental Medicine. He also received advanced training in implant placement and restoration, advanced gum disease treatment, and restorative dentistry, during a General Practice Residency at the Veterans Hospital in Denver, Colorado. Dr. McVety and his team are passionate about helping people to improve their smiles and overall quality of life. To learn more about Dr. McVety and the services offered, contact us at (207) 517-7008.