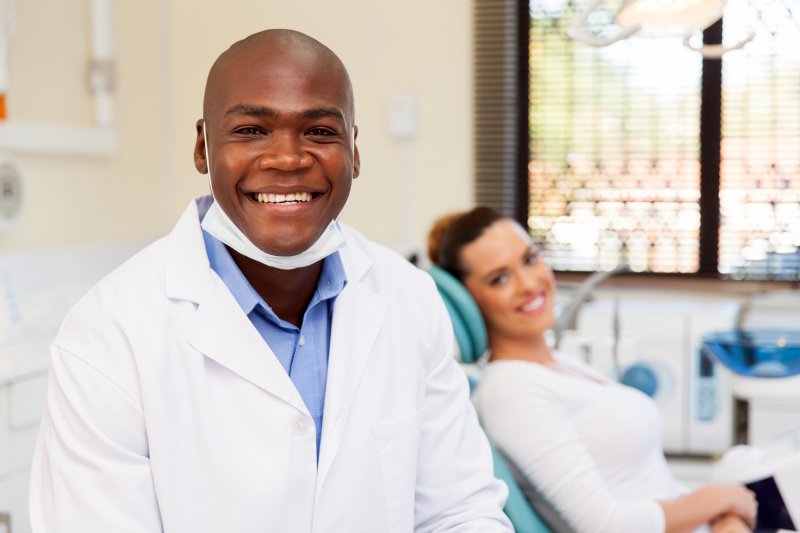 You can add "going to the dentist" to the list of things people would rather not do. That list also probably includes "going to the grocery store," "seeing my doctor," and "preparing dinner every single night." Whether you want to or not, visiting your dentist in Falmouth every six months is important to your overall well-being. Don't believe us? Here are a few reasons why it's vital to seek preventative care.
Assess Your Oral Health
Once you are in the dentist chair, the dental hygienist will begin surveying your mouth. Checking for any plaque and tartar buildup, measuring the space between your teeth and gums, and cleaning your teeth is part of every preventative dental appointment. Depending on the state of your teeth, gums, tongue, and even your neck, face, and throat, your dentist will give you a thumbs up or suggest various treatment options to address a problem.
While cleaning your teeth, the hygienist will remove plaque from the gum line with a process called scaling. Then, he or she will polish your teeth to remove surface stains before finally, flossing to remove any debris.
By the end, you'll love walking away from your appointment with a fresh, healthy smile.
Address Signs of Damage
During the examination, if your dentist sees any signs of damage or concern, it may be suggested that you come back or pursue treatment options. Some specific signs of damage can include:
Tooth decay
Gum disease
Cavities
Swelling or redness (could be a sign of cancer)
Being able to identify signs of damage in its early stages will only work to your advantage, as it will prevent further damage to nearby teeth and gums. If you choose to delay or avoid your dental checkups, bacteria can form and spread, leading to gum disease, loose or missing teeth, and bone loss. It can even play a role in greater health problems, such as cardiovascular disease, diabetes, or preterm birth.
Recommend Personalized Therapy Options
If your dentist does determine there is damage or an issue worth addressing, you will be presented with various personalized therapy options. Your dentist may suggest dental implants or dentures to replace a missing tooth, or if you have a chipped or cracked tooth, a dental crown or tooth-colored filling may be the solution.
If you're unhappy with your smile, your dentist may also suggest cosmetic treatments, such as teeth whitening, porcelain veneers, Invisalign braces, or metal-free crowns.
Immediate care may be taken by an emergency dentist in Falmouth if the cause for concern is time sensitive (knocked out a tooth, severe toothache, busted lip or tongue).
Overall, ensuring you visit your dentist every six months is crucial to keeping your teeth and gums clean and healthy. Remember, the earlier a problem is detected, the quicker and easier it will be to fix it. Between your appointments, make sure to brush twice a day for two minutes and floss. Using mouthwash will also help to keep your mouth healthy and fresh.
About the Author
Earning his undergraduate degree at Bates College, Dr. Rob McVety pursued a doctorate at the University of Connecticut School of Dental Medicine. He also received advanced training in implant placement and restoration, advanced gum disease treatment, and restorative dentistry, during a General Practice Residency at the Veterans Hospital in Denver, Colorado. Dr. McVety and his team are passionate about helping people to improve their smiles and overall quality of life. To learn more about Dr. McVety and the services offered, contact us at (207) 517-7008.