Invisalign® Clear Braces – Falmouth
A Subtle Way to Straighten Smiles
If you have misaligned teeth, you may have been putting off correcting your smile because of noticeable and uncomfortable traditional braces. This lengthy process is not only permanent, but its brackets and wires are simply unattractive. Thankfully, at Casco bay Smiles, Dr. Rob McVety offers Invisalign clear braces as a way to get the smile of your dreams in comfort and confidence. Keep reading to learn everything you need to know about Invisalign treatment and how you can benefit from it.
Why Choose Casco Bay Smiles for Invisalign Clear Braces?
Personalized and professional treatment plan
State-of-the-art digital impressions
Dramatic, lasting, and life-changing results
How Does Invisalign Work?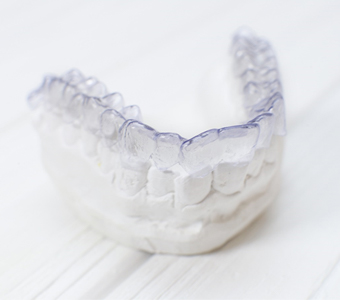 Invisalign treatment involves the use of a series of clear plastic aligning trays to gradually shift your teeth into position. Dr. McVety will take special impressions and images of your mouth to develop your personalized treatment plan. Once your aligners are fabricated, you'll wear each tray for about 2 weeks. Then, you'll switch out your aligners for the next trays in the series. This gradual process creates beautiful and lasting results.
You will wear your aligners for about 20 to 22 hours a day to keep your treatment on schedule, so you should only remove your Invisalign to eat and perform oral healthcare. On average, this process lasts between 10 and 18 months, but the length of time will vary based on the severity of your misalignment and how committed you are to your treatment plan.
What Are the Benefits of Invisalign?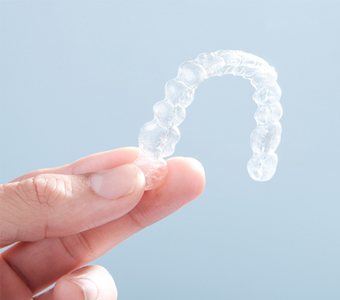 The main benefit of Invisalign is the discreetness it provides while straightening your teeth. This allows you to navigate through your personal and professional lives without the self-consciousness of noticeable braces in your mouth. Additionally, Invisalign fits snugly and comfortably in your mouth. The trays are made out of smooth plastic, so you won't have to worry about brackets and wires cutting and catching the inside of your mouth.
Another advantage that Invisalign treatment has is that the aligners are completely removeable. This allows you to eat all of your favorite foods without having to deal with debris caught in your braces. Also, you won't have to change your oral healthcare routine to maneuver around permanent brackets and wires.
Lastly, Invisalign typically takes a shorter amount of time to complete than braces and it requires less trips to our dental office. Traditional braces take between 2 and 3 years to complete with monthly orthodontic visits for adjustments.
Who Should Consider Invisalign?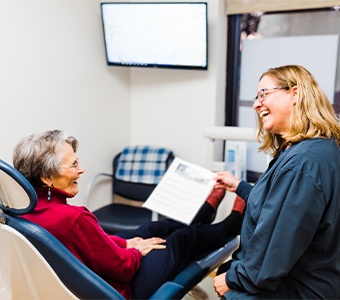 If you want a straighter smile in the subtlest way possible, you could be a candidate for Invisalign. This treatment is right for patients with mild to moderate misalignment who are committed to daily use of their aligners. Unfortunately, we can't use Invisalign to treat patients with more severe bite issues, which is why we recommend visiting our office for a consultation. The only way to know with certainty if Invisalign is right for you is to schedule an appointment with Dr. McVety. He will carefully examine your mouth to determine whether or not you're a good candidate for Invisalign.