Implant-Retained Bridge – Falmouth, ME
Filling in the Gaps of Your Smile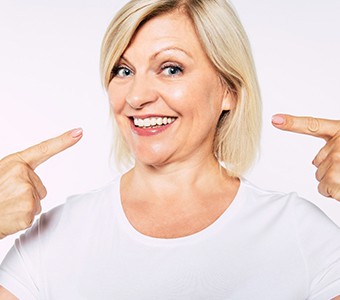 It can be difficult going to day-to-day without all your teeth. When two or more are missing, you might feel less confident and more insecure about the way you look. Not to mention the possible negative effects you may begin to experience as a result of missing teeth. At Casco Bay Smiles, Dr. Robert McVety and his team of expert professionals can use an implant bridge in Falmouth to help you say goodbye to the gaps and embrace a new and improved smile. Although alternative solutions exist, only dental implants can provide the stability and longevity you need to keep smiling with confidence. Contact us today to schedule your appointment.
Two Consecutive Missing Teeth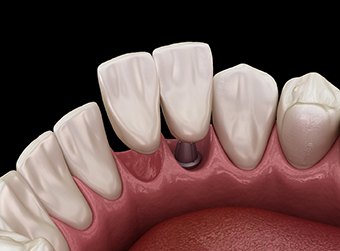 When you have two missing teeth, your ability to eat, chew, and speak can become hindered. As a way to remedy the problem, our team can use a single dental implant, placing it into one of the vacated sockets before securing two artificial teeth that are fused on top. This eliminates the need for additional implants while restoring your smile and giving you a more aesthetically pleasing appearance.
Three or More Consecutive Missing Teeth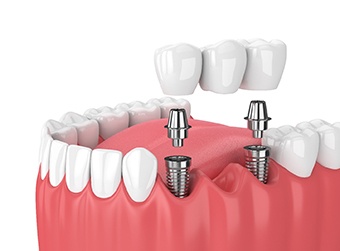 If three or more consecutive teeth are missing, we will need to use two dental implants to serve as a solid foundation for your implant bridge. This custom-made prosthetic is designed using three dental crowns that are fused to create the restoration. The two outer crowns will be affixed to the tops of the dental implants while the interior crown will sit on top of your gums, completing your smile. By choosing an implant-retained bridge, we will not have to alter your natural, healthy teeth like we would if we were placing a fixed bridge.
Multiple Missing Teeth Throughout an Arch
Whether you have teeth that are consecutively missing or spread throughout an arch, we can use dental implants to secure a partial denture into place. After examining your smile and determining the best course of action, your dentist in Falmouth will strategically place an appropriate number of implants into the desired sockets. After you've spent several months healing and recovering, allowing the implants to fuse with the bone and surrounding tissues, we will place your custom-made partial.
Benefits of Implant-Retained Bridges or Partial Dentures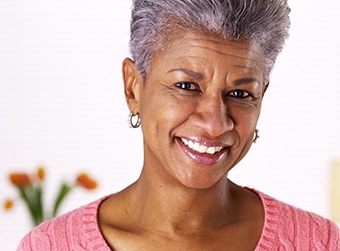 By choosing dental implants in Falmouth to replace your multiple missing teeth, you will quickly realize how beneficial they can be to living life to the fullest. At Casco Bay Smiles, we know you have options, but once you learn of the many advantages dental implants can provide, it will be hard to choose any other solution. Some of their advantages include:
A stronger, more durable bite force
A restoration that can last 30 years or more with proper care
Unnecessary removal of healthy tooth structure, unlike a fixed bridge
Improved oral health due to continued jawbone stimulation
No need to worry about accidental slippage
Greater functionality when performing normal tasks like eating and smiling