Cost of Dental Implants – Falmouth, ME
A Lifetime Investment in Your Smile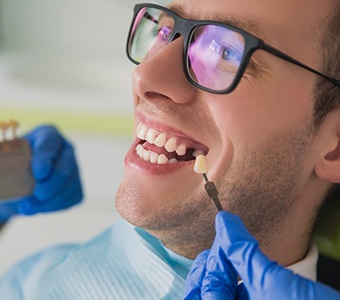 Dr. Robert McVety takes a variety of factors into consideration when determining how much your dental implants in Falmouth will cost. Understanding that dental work of any kind can be expensive, he and his want to help you achieve a fully restored smile that meets your budget. While dental implants are considered more expensive than other tooth replacement solutions, the lifetime investment you're making in your smile will be worth the initial price. If you're ready to take the next step in improving your oral health, call our office to schedule a consultation with Dr. McVety today.
Types of Dental Implants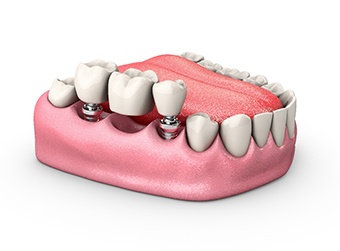 The overall cost of your dental implant procedure will depend on how many posts you'll be having implanted into your jawbone. There are three types of implants you can receive, and it will be up to Dr. McVety to determine which one is right for your needs.
Single Tooth Implant – Considered the cheapest, a single tooth implant is comprised of a titanium post that mimics your natural tooth root, an abutment, and a customized dental crown.
Implant Bridge – If you are missing more than one tooth, it will be necessary to receive two dental implants. Each will be located on either side of the gap and abutments will be put into place to secure the bridge prosthetic.
Implant-Retained Denture – The most costly, yet, cost-effective method is an implant-retained denture. When comparing this tooth replacement method to traditional dentures, you are saving more money with an implant denture. Why? Because they're made to last longer and don't require relining, readjusting, or, in most cases, replacing. An implant-retained denture requires 4-6 implants, abutments, and a custom-made denture that is secured in place.
What Are the Stages of Dental Implant Treatment?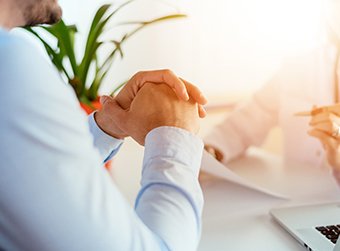 When preparing for dental implant placement, there are various stages of treatment you'll be required to go through, each with its own cost:
Initial Consultation: During your initial consultation with a dentist in Falmouth, you'll discuss the process, procedure, aftercare, and any pre-implant dental work you might need. We will make sure to provide you a clear estimate regarding your implant procedure so that you can begin creating a budget for your dental work.
Pre-Implant Dental Work: Not all patients need it but should Dr. McVety believe you are in need of a bone graft or gum disease therapy, it will be necessary to have these treatments completed prior to receiving your dental implants.
Surgical Placement: As it is with any procedure, the surgery itself is considered part of the overall cost. After placing your implants into your jawbone, we will stitch up your gum area and send you home to rest. During this time, your implants will fuse to the bone and nearby tissues.
Abutment: This small piece may not seem like much, but it serves a valuable purpose. The abutment connects the implant and restoration, securing it in place.
Custom Restoration: During your consultation, when Dr. McVety takes digital impressions of your mouth, these scans will be sent to a dental lab so technicians can begin crafting your custom prosthetic. When ready, we will secure it to your implants, giving you a beautiful new smile.
Apart from the individual stages, additional factors incorporated into the cost might include anesthesia or sedation.
Are Dental Implants Worth the Investment?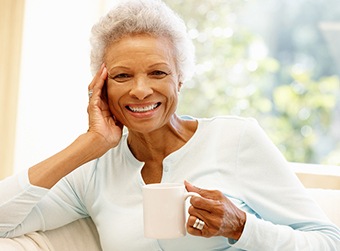 To put it simply, there is no better solution for missing teeth than dental implants. Yes, there are other methods dentists use for replacement, but only dental implants can last decades, if not a lifetime. The initial investment is great, but over time, while your friends or colleagues are visiting the dentist to have their dentures replaced or bridges repaired, you'll continue to sport a smile that is stable, functional, and in the best of shape.
Does My Dental Insurance Cover Dental Implants?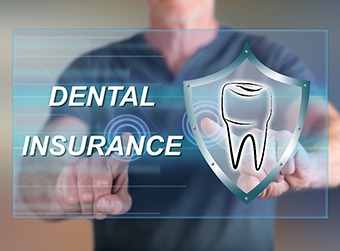 Most dental insurance companies do not cover the cost of dental implant placement; however, you might be surprised to learn that certain aspects of your surgery and treatment are covered, including:
Any pre-dental implant work (periodontal therapy, bone grafting)
Consultation
Custom restoration
Anesthesia/Sedation
At Casco Bay Smiles, we don't want you to feel overwhelmed by the cost of your dental procedures, which is why we work with many dental insurance PPO plans as well as offer CareCredit, which is a third-party financier. This financing plan allows you to make manageable monthly payments for extensive treatments.