Advanced Dental Implant Procedures
Building Up Your Jaw for Implant Placement
Dental implants in Falmouth are in a league of their own when it comes to replacing teeth. However, if your jawbone has already suffered from a loss of density as a result of tooth loss, it might not be able to successfully join with the bone. Fortunately, Dr. McVety might still be able to continue with the process once you've received bone grafting or a sinus lift; these two procedures can restore the health and strength of your jaw so that it can provide a solid foundation for your new smile. Schedule a consultation today to learn more about the process of getting dental implants.
Why Choose Casco Bay Smiles for Advanced Dental Implant Procedures?
CBCT Scanner to Capture Every Detail of Your Oral Health
Comprehensive Dental Implant Care
Maximize the Chance of Successful Implant Placement
Bone Grafting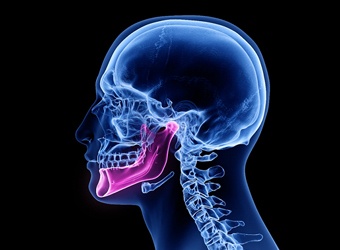 When a bone has deteriorated in some way, a bone grafting procedure can be used to encourage growth and healing. The procedure works by taking bone tissue from another part of your body (or from a human or animal donor) and placing it around the damaged area. The still-living cells in the deteriorated bone will begin to bond with the new material and start to regenerate. As the bone grows, it will eventually replace the graft material entirely.
Since the jaw relies on the stimulation of chewing to stay healthy and strong, bone loss is a common side effect of losing teeth; for this reason, it's very common for a patient to need bone grafting before they can get dental implants.
While in mild cases you can sometimes receive your dental implants right after bone grafting, in other cases you'll need to wait several months for your mouth to fully heal first. You might notice some pain during the first few days after the surgery, but it will fade over time; you can use over-the-counter painkillers and ice bags to keep yourself as comfortable as possible. You should also stick to soft foods during the early stages of recovery.
Sinus Lifts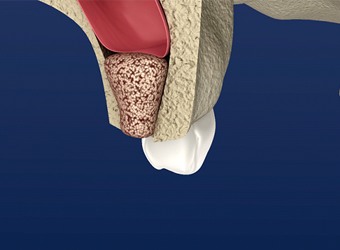 This procedure is specifically used to add height to the upper jaw and/or move the sinuses away from where the implants need to be placed. After an incision is made in the gums, the membrane that protects the sinuses will be gently pushed up, and grafting material will be added. Like with bone grafting, you'll likely need to wait several months after a sinus lift is performed before your mouth is ready to receive implants.